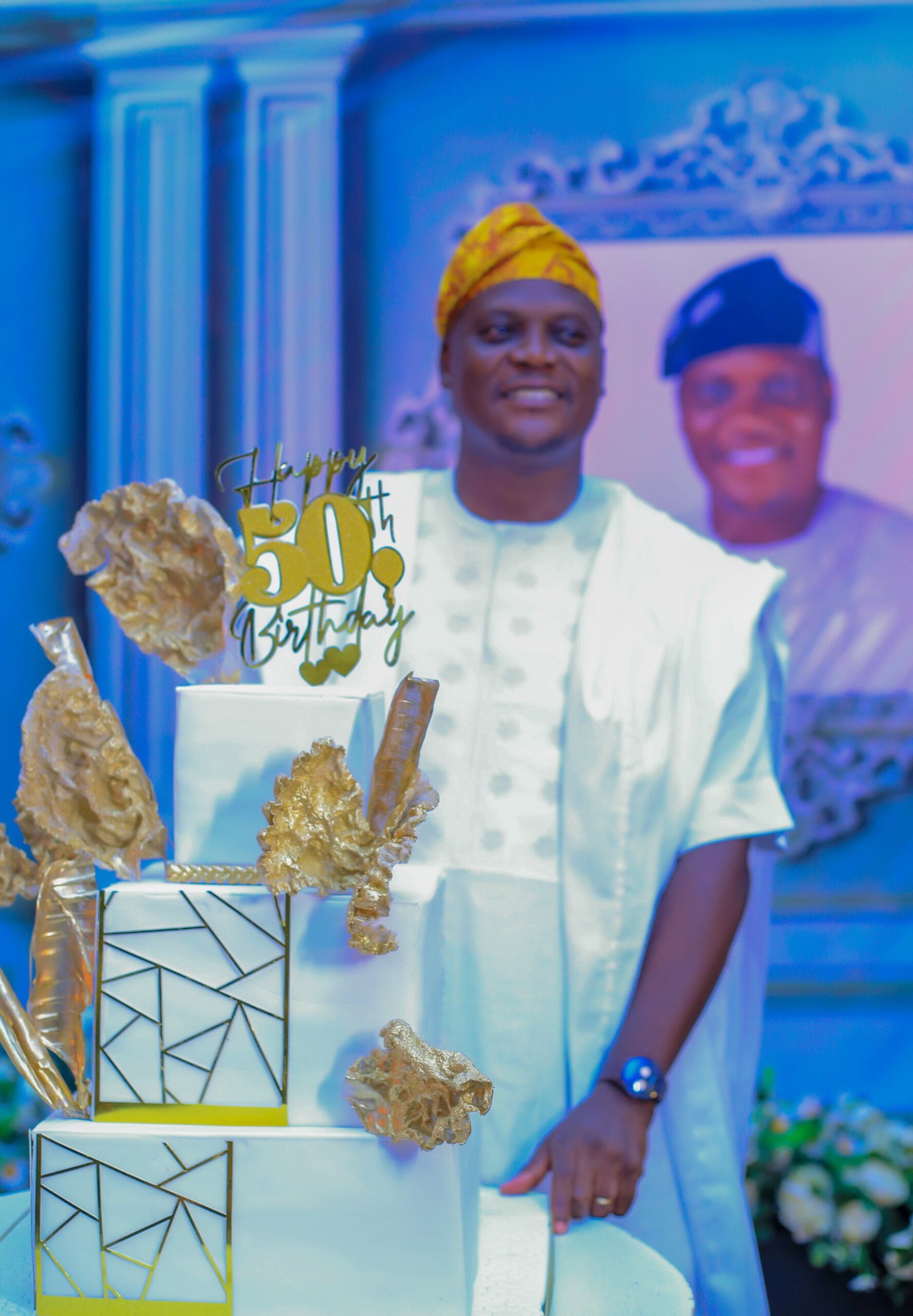 … Photos
By Divine Sam
All roads led to richbarm event centre at Akala expressed Ibadan, Oyo State capital on Saturday, the 6th of May, as pharmaceutical mungle and founder of sunrise group, pharm Remi Omotosho, celebrated his 50th birthday with friends and well-wishers.
Pharm Remi as he is known by many, is considered one of the most respected and reputable figures in pharmaceutical industry both in Nigeria and diaspora and has worked with some of American most prominent pharmaceutical exports.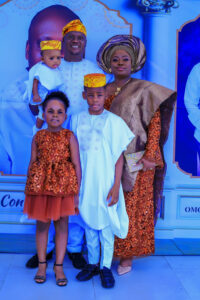 Accompanied by his beautiful and elegant wife, Mrs. Temitope Omotosho and their 3 lovely kids, David, Toni and Tunji, Remi danced into a well-planned golden jubilee celebration to the choruses and standing ovation of friends and family.
The birthday party had notable personalities and celebrities, high class captain of industries, politicians and others too numerous to mention celebrating with pharm Remi Omotosho and family.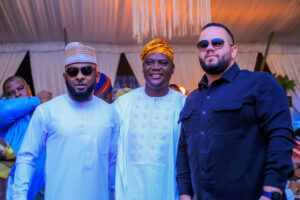 The celebration started with spiritual exercises, praises, worship, word of exhibitions and prayer to Pharm Remi and his beloved family.
Omotosho commented, "I am very delighted at my 50th party because my journey my life is a testimony, and I cannot stand here to say it all, in summary God has been faithful. Joy is where the heart is. I feel great, more youthful, and generally thankful to be here, the challenges are enormous, marrying for many years without a child and today I am celebrating with my children . I will always be grateful to everyone who has supported me and showed up to celebrate with me. It is indeed a milestone worth celebrating."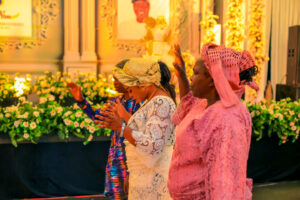 Described as a brilliant personality, Remi is one of the most significant contributors in the pharmaceutical industry who has created a platform that has propelled many young people on a global stage to become useful to themselves and responsible in the society, allowing them to gain more recognition outside the continent. The celebrant is also a humanitarian of note who has done much in philanthropy through his foundation. In fact Remi Omotosho reflected philanthropical qualities of generosity and empathy which led him to start a charity organisation for widows and orphans for over 10 years now.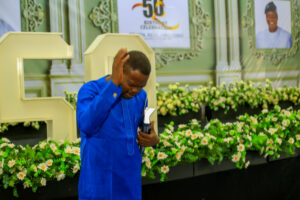 is passion to encourage and motivate the youths cannot be overemphasised, creating of jobs opportunities for the people as an evidence
Describing her husband in a goodwill message, Tomitope Omotosho commented, " Remi and I have been married for the past 15 years and it has been nothing but absolute bliss, you are an amazing father and a great husband. We are lucky to have him. He is an amazing husband, father, and friend to all. It's been more than 15 years of bliss, laughter, and love. God has been faithful to us.
Years back when we got married and it was difficult for us to conceived, the pressure from outside would have often make me feel depressed you consoled and comforted me and made sure my happiness was paramount to you, with you I was able to navigate those difficult times much easier than most women in same situation would have "
Family, friends and colleagues in the industry gave the celebrant accolades and celebrated his achievement in life and career. "When you look around and see the numbers and categories that turned out to here to celebrate Pharm Remi, is a testament to who he is and his contribution to the society and personal lives", said one of those in goodwill messages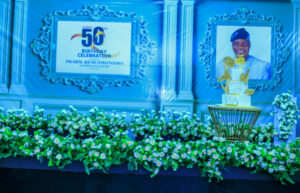 Guests were served three-course meals and delicious desserts, and a toast to the celebrant led by his friends. At midnight on the 7th of May, the celebration woo to a huge fledge party. Guys and ladies invited and none scatter the floor with sound track DJ. They also enjoyed performances by different upcoming artists. It was indeed a weekend of double celebration.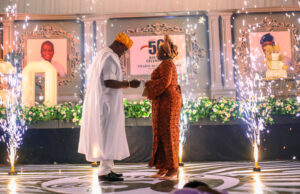 Interestingly, the celebration features, cutting of the 50th birthday care, service of praise and worship, prayers and unbiased benevolence showered on the celebrants, massive and massacre entertainment, enough alcohol and non all geared towards a red carpet birthday hurry to celebrate the man of the people Pharm Remi Omotosho 50th years birthday.