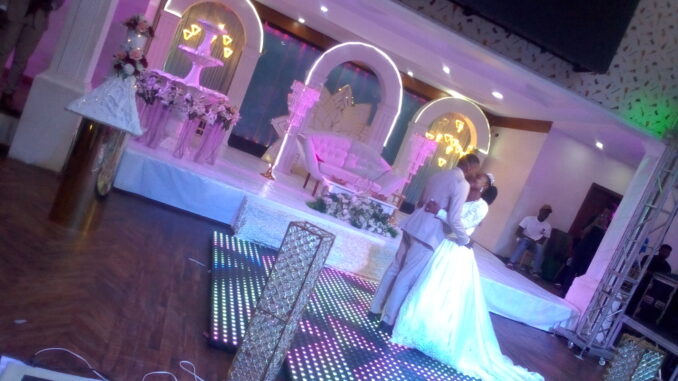 By Divine Sam
It was a moment of joy and excitement when Amioluwa Oluwajomiloju and Temidayo Olaotan  decided to walk down the aisle for their holy union.
The solemnisation of the marriage took place at Chapel of peace and joy, lead city University  Chapel, along Lagos ibadan expressway, toll gate area.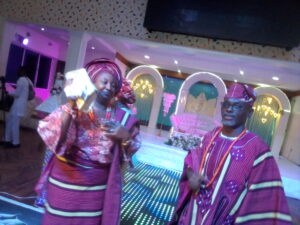 In his sermon, the Rev. Minister urged the couple to trust in God and tolerate each other at all time, saying that "this is the basis for a good family life, without which marriage is bound to crumble."
He said "as you have made your vows before God, you should be ready to make everything possible to make each other happy and be ready also to make sacrifices for the progress of the marriage."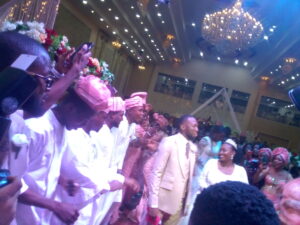 He advised the couple to stop doing those things that do not portray them as children of God, especially when they were not married, and tried to embrace the teachings of God as they concerned marriage.
The cleric encouraged them to always remember to pray every morning before embarking on their daily activities, "so that the blessings of God will follow you wherever you go"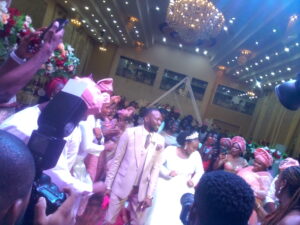 He further advised them to approach issues in a Godly way in order to build a mutual understanding and always try to speak with one voice as partners.
The pastor urged them to be as transparent as possible in their relationship with one another, saying that "this enables them to understand, forgive and tolerate each other; bringing up the children that God will give them in a Christian way and uphold the tradition of love and fidelity in their marriage."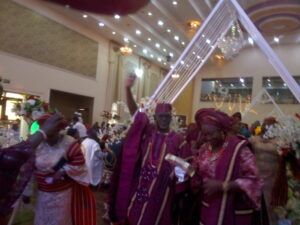 He urged new couples to continue to live in the fear of God in order to sustain their marriages.
Embrace your differences, trust each other, cleric advises couples
The cleric decries high rate of divorce among young couples in recent times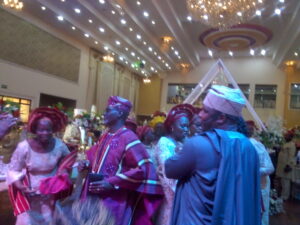 He stressed that because many couples fail to keep the admonition for harmonious matrimony, their unions often face many challenges.
According to him, the couple must have good companionship with each other so as to produce good heritage that they would nurture for God.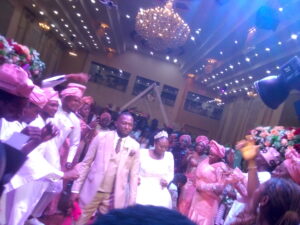 " The bible says that in the world you will face tribulations, but be of good cheer for Jesus has overcome the world.
"Marriage is not about bread and butter neither will it be rosy all through, but once you build your matrimonial home on Jesus the rock of ages, success is yours," he said.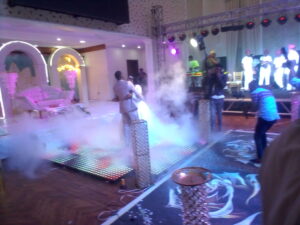 In his remarks at the reception which took place at Bollads event centre, new garage, Akala express, elewure junction ibadan, the Chairman of the occasion Mr. Tomi Wajai, enjoined the couple to tolerate each other.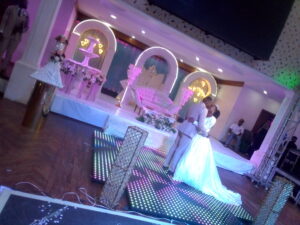 He urged the husband to see his wife as a precious gift from God, to hold her in high esteem as "she is not only your wife but also your sister and bosom friend." He equally advised the wife to respect her husband in everything no matter the ordeal.
The chairman also used the opportunity to charge the youth to abide by the words and commandment of God in all they do to attract the blessings of the Almighty God.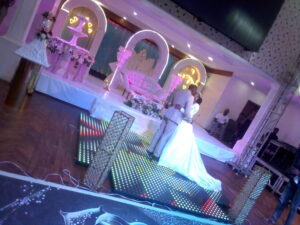 Also speaking the uncle of the bride Apostle Dr Ade Adejumo the general Overseer of one way Assembly Abuja congratulated the couple and called on them to build their marriage without a third party.
He prayed for them to encounter fruitful marriage and all round possibilities.
In their response, the couple, thanked everybody for attending their wedding, stressing that their marriage was a dream come true