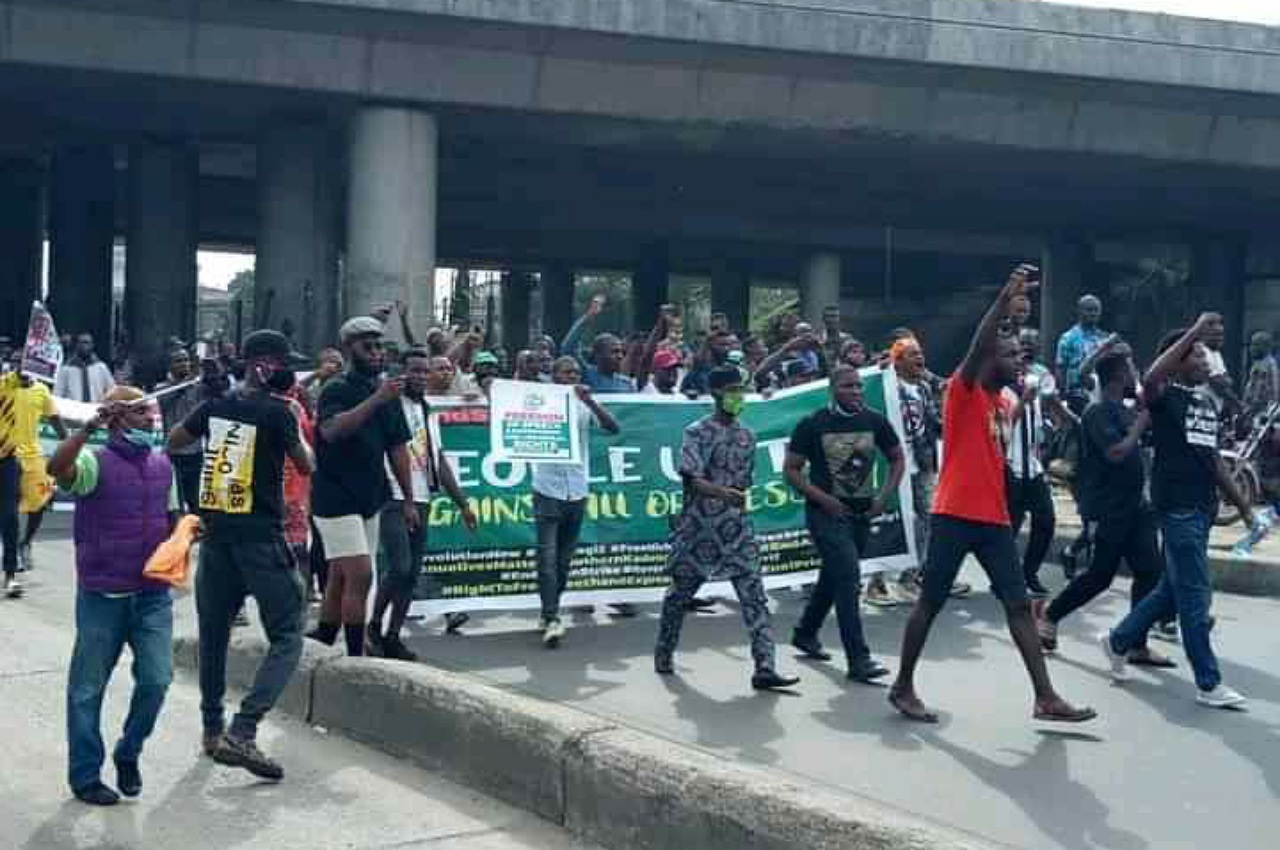 Newsie Events Media:
Following the June 12 protests that rocked Nigerian cities tagged #BuhariMustGo, some protesters who demonstrated in solidarity with President Muhammadu Buhari have revealed that they were paid ₦1,500 to hold a counter-protest against Buhari must go protest on June 12, 2021. 
The pro-Buhari group's rally is to show support for Buhari to commemorate the June 12 Democracy Day of Nigeria.
Newsie Events had reported that earlier on Saturday, fight broke out amongst members of the #IStandWithBuhari protest group over the method to use in sharing the money that was given to them to show support for Buhari's government.
A pro-Buhari protester Abdul Yussuf said he and others were mobilised by one Mohammed Garba to stage a protest at Unity Fountain, Abuja. An anti-Buhari protest is also stagged at the same venue.
He said the protesters were promised between ₦1,000 and ₦1,500 to show support for Buhari and the government of Nigeria.
"I was just at my house this morning and they called me that we should come and do protest – they promised to pay us – some ₦2,000, some ₦1,500," Yussuf said in a video posted on Twitter by Premium Times.
"I am sure that they are going to pay us because our leader is here too." 
The president's supporters gathered with customised T-shirts and placards, some of which read, 'Nigerians say no to fake activist', 'Nigerians say no to violence'.
NEWSIE EVENTS MEDIA TEAM Follow Us On Twitter: @NewsieEvents, Instagram: newsieevents, Facebook: Newsie Events (Subscribe to our YouTube Page: Newsie Eventsng.