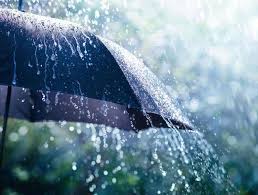 A family of nine has been rendered homeless following the rainstorm of Saturday, April 29, in Inen Ikot Offiong, Oruk Anam Local Government Area of Akwa Ibom State.
The father of seven, Monday Ifiok Udo, narrated to journalists amid tears that the incident happened when the entire family was in the farm as they came back to see their mud house in rubble.
He explained that the rain, which was accompanied by wild storm and thunder, uprooted a coconut tree beside the house and destroyed the entire mud house, leaving them homeless.
Udo, while thanking God that no one was at home when the incident happened, cried that he did not know where else to take his large family.
"If the incident had occurred in the night, we would have been wiped away as the coconut just fell on top of the middle of the roof destroying the entire house.
"But thank God! We were in the farm. Even now that we survived, where do we put our heads?
"Last night we slept in church and today after service, the owner of the church asked us not to come back this night as there is a programme," he cried