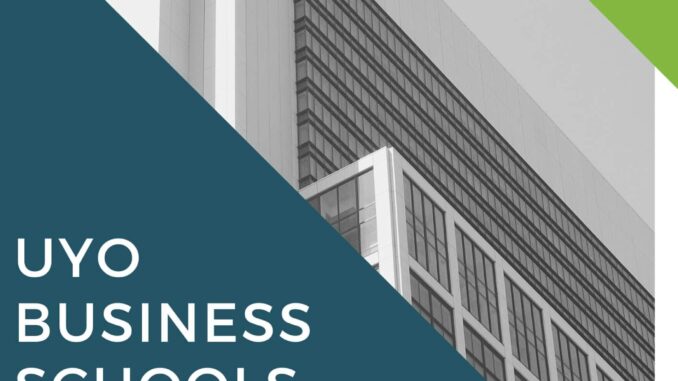 By
Divine Sam
Recently I had the opportunity to interact with the erstwhile commissioner for education in Oyo State Mr. Olajide Kabiru, the discussion I'll consider an inside out, the current predicament befalling the education system and skill development in Nigeria. Mr. Olajide an academic don said that education sector in the nation is depreciating because there is no proper rewarding system to those embarking on various projects to boast their careers and profiles. This is also applicable to those who are into skills of handwork and talent management, hence, many academic activities and other listed that would have upgraded the blueprint of lovers of education and skills seem to be losing interest because the society no longer appreciates and rewards academic excellence and skills.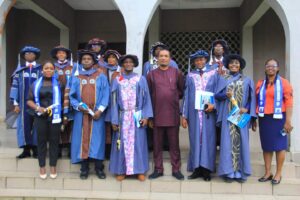 "They say, since our reward system is faulty, people now ask; "why are you killing yourself with education when getting a job is not by first class or second class but by who you know?"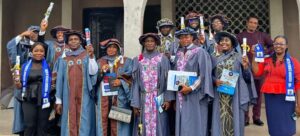 In order to encourage beyond academic excellence in Akwa Ibom State, the country and the world at large, here comes an opportunity to avail yourself irrespective of your major or course of specialisation, UYO BUSINESS SCHOOL has come in a very strategic and exceptional mode in building your field of endeavour to a highly rewarding pedestrian giving you all the facilities to gear up with your counterparts who are doing well in other sectors of the economy. This, according to them, education is the foundation on which other professions rest.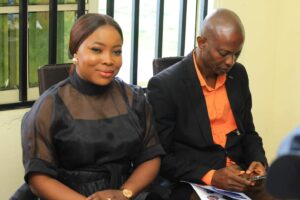 Good motivational building:UYO BUSINESS SCHOOL does not only collaborate with various human empowerment ministries that ensure that their candidates scale through the labour market, they are more likely a hybrid institution in Nigeria where ministries and companies apply to adopt their candidate for automatic employment.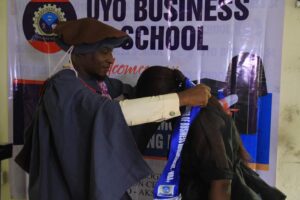 Uyo business school is in the business of moulding the future entrepreneurs and rewarding three business certifications across different areas of studies.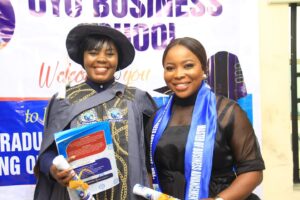 The school however, has employed additional expert to remold the talent to a higher proportion. However, Uyo business school offers greater reward to their students who worked hard to excel, distinguish themselves by proving their capabilities.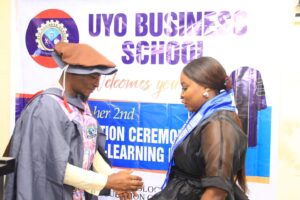 While comparing the education sector and the entertainment industry, Onyekere said, "The reward for entertainment is different, in the sense that, it doesn't last in most cases as that got from academic excellence. Nonetheless, for one to be rewarded in the entertainment industry, the person also has to work hard by undergoing professional trainings as offered in Uyo Business School.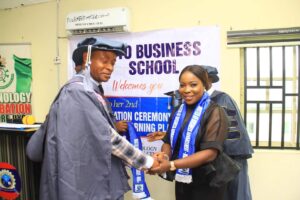 *A call for more collaboration:*
While stating the fact that there are no organisations that contribute to reward academic excellence in our society, Uyo business school should be applauded by their immense and meaningful contribution at various levels, the government should partner via sending some of their sponsored beneficiaries on skil acquisition to get train under this skill friendly and knowledge profitable citadel of wisdom.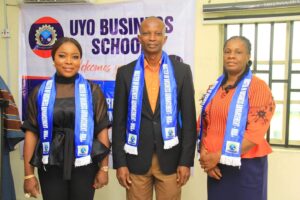 The politicians, especially representatives should avail their constituents to Uyo business school to acquire the necessary training towards educational improvements and skill management in Nigeria, churches, civil and social organisations, and individuals should rally round to balance the deficits in rewarding educational excellence, all @ UYO BUSINESS SCHOOL.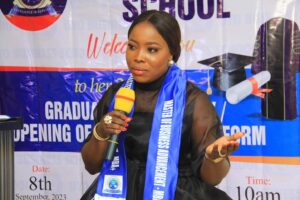 Furthermore, it was really a gathering of the MASTERS as the Uyo Business School awarded the prestigious Master of Business Advancement (MBA+) to 14 Graduands in various fields of business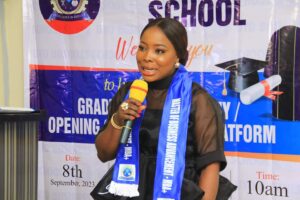 Among those who made it to the point of final decoration with the iconic certification was the Managing Director of Ivans Travels Limited, Mr. Joseph Ivang who studied Hospitality Management with specialty in Hotels Business Management.Others are; Dr. George Ekanem who studied Health-care service Management with specialty in Healthcare Budgeting and Financing while others also studied across the various business units of the institution including waste management, tourism development, customer service delivery, public office management etc.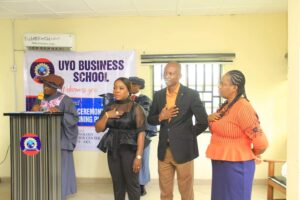 The event was well attended by well placed individuals including the Chairman, Governing Council of the school, Engr. Unwana Godwin Udoma, the Hon. Commissioner for Labour and Manpower Planning, ably represented by the Director of Administration, Pastor Uduak-Abasi Bassey, the state Director of the Technology Incubation Center (TIC) Uyo, Mrs Iniobong Elshaddai, the Managing Director of Shoe Place, Hon.(Mrs) Josephine Basset, the Director, Adult and Non Formal Education Agency ably represented by the Head of Non Formal Education, Mr. Godwin Okon Asanga and many others to mention.