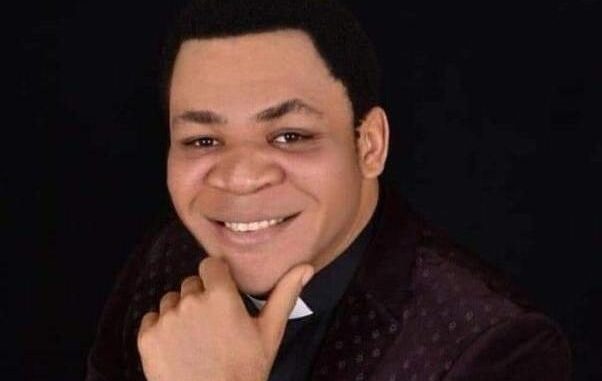 Reverend Father Marcellinus Okide, a Catholic priest, and six other motorists were kidnapped by gunmen believed to be Fulani herders in separate incidents across Enugu State.
They were taken just 24 hours after six people were abducted and a middle-aged man was slain in Enugu State on Saturday.
Fr. Okide, a parish priest of St. Mary's Catholic Church Amofia-Agu Affa in Enugu State's Udi local government area, was abducted on Sunday evening at 5:00 pm while traveling back to his parish along Eke-Affa-Egede Road.
His kidnapping has been confirmed by the Catholic Diocese of Enugu State, which has asked Christians to pray for his safety.
The Diocesan Communication Director, Rev. Fr. Anthony Aneke, who confirmed his abduction in a statement, decried the upsurge in insecurity in the state, South East, and the entire country, appealing to both the security agencies and the government to live to the calling and ensure the security of Nigerians at all times.
Fr. Aneke said that fr. Okide was kidnapped at approximately 5:00 p.m. while traveling along the Eke-Egede-Affa Road in Nigeria.
The statement partly read, "In a troubling incident, Rev. Fr. Marcellinus Obioma Okide, a Catholic priest, was abducted on September 17, 2023, at approximately 5:00 p.m. while traveling along the Eke-Egede-Affa Road in Nigeria. Fr. Okide, who serves at St. Mary Amofia-Agu Affa Parish, was en route to his parish when the unfortunate incident occurred.
"The diocese has issued a fervent appeal to the faithful and the public at large for prayers, hoping for the swift and safe release of Fr. Okide. Additionally, they are calling for a change of heart on the part of the kidnappers. This distressing event highlights the ongoing challenge of kidnappings in the region.
"Rev. Fr. Wilfred Chidi Agubuchie, the Diocesan Chancellor and Secretary, issued the plea, invoking the Lord's intervention to free Fr. Okide from the clutches of his captors and to safeguard the nation of Nigeria. The incident serves as a stark reminder of the security issues plaguing the country, and the need for concerted efforts to address them."
In a separate incident, a middle-aged man identified as Sunday Nwa Ugwuja was also killed along Edem-Nrobo-Ezikolo-Abbi Road in Uzo-Uwani Council on Saturday evening and several others were seriously wounded by kidnappers, who lay siege on the road for several hours without any challenge.
Sunday, who hailed from Apapam village, Ezikolo Abbi community, was said to be heading to Nsukka on Saturday evening when the assailants ambushed them and killed him.
The gunmen were said to have severely shot at their vehicle to stop, but they managed to continue driving as the gunmen continued firing bullets at their vehicle.
While they drove to safety, sympathisers were said to have rushed Sunday to Bishop Shanaham Hospital, Nsukka, where he was confirmed dead due to loss of blood.
It was however gathered that one man, who ran into the gunmen, was shot in his hand, while another man alongside his family members miraculously escaped death as they ran into the scene of the incident.
The Enugu State Police are yet to react to this incident.
The State Police Public Relations Officer, DSP Daniel Ndukwe, did not return his calls.
However, operatives of the Udi Police Division are said to be combing the area to secure the release of the Catholic Priest and other victims.