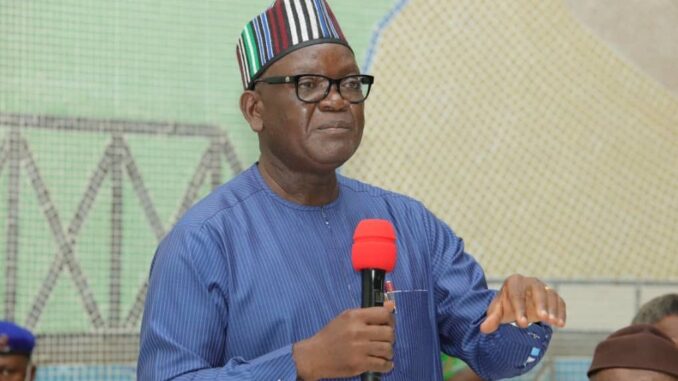 Outgoing governor of Benue State Samuel Ortom has said he can'trrun away from the economic and financial crime commission EFCC because he is not a coward that will run away from dangers
Ortom spoke during his cabinet valedictory session held at the old banquet hall of Government House, Makurdi.
He urged his council members not to entertain any fear whenever the EFCC invites them for questioning.
"Anytime you are invited by EFCC, don't be afraid to go, as for me I'm not a coward to run away from EFCC, if they come for me I will follow them.
"I don't have any investment in Europe all I have are in this state. If I have committed any crime let the person come and show me," he said.
Keeping security conversations open, honest
I was the most sued minister, says Lai
The governor whose tenure of office would formally come to an end on Monday added that he was not ready to dissolve his council, noting that, "by noon of May 29 when new government takes over everyone will find their level."
He further appreciated his council members for their contributions to the successes recorded by his administration in the past eight years while also showed gratitude to them for the encomium poured on him and promised that he would ensure they continue to build their relationship.
Meanwhile, the council members had taken their turns to deliver goodwill messages and appreciated the governor for granting them opportunity to serve the state