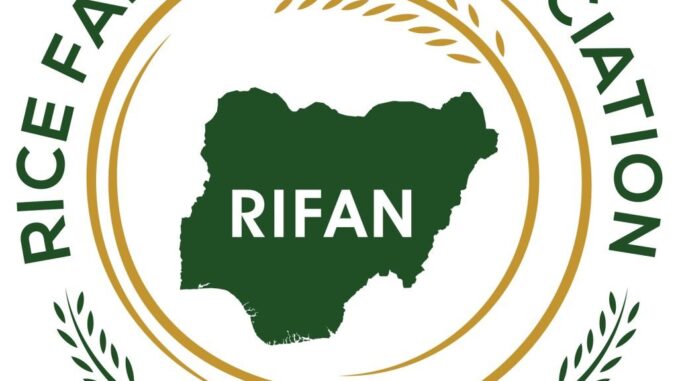 The Rice Processors Association of Nigeria (RIPAN) has accused saboteurs of causing confusion in the country.
An April 2022 video showing the reopening of the Idiroko Border in Ogun State by customs officers went viral this week on social media platforms.
RIPAN said it was an attempt to give the impression that the federal government had just approved the resumption of import and export via Idiroko.
In a statement on Friday, the Director General, Andy Ekwelem, advised the general public to ignore misinformation and stay vigilant.
"Some individuals/groups seek to undermine the new government and promote illegal activities such as rice smuggling from Benin Republic, Niger Republic and Cameroon", he said.
RIPAN urged the authorities and stakeholders to oppose "the machinations" of those trying to sabotage the economy and exploit Nigeria's role in the sub-region "for personal gain".
The statement encouraged citizens to report activities that may undermine the progress of the agricultural sector to the Nigeria Customs Service (NCS).
The rice processors further expressed their dedication to supporting the efforts of the federal government to improve food security and availability.
In his reaction, Customs Public Relations Officer, Abubakar Maiwada explained that the country presently has no closed border.
"All major borders are open. The video showing the Idiroko border opening is an old video that a mischief maker repackaged to create a wrong narrative," he said.