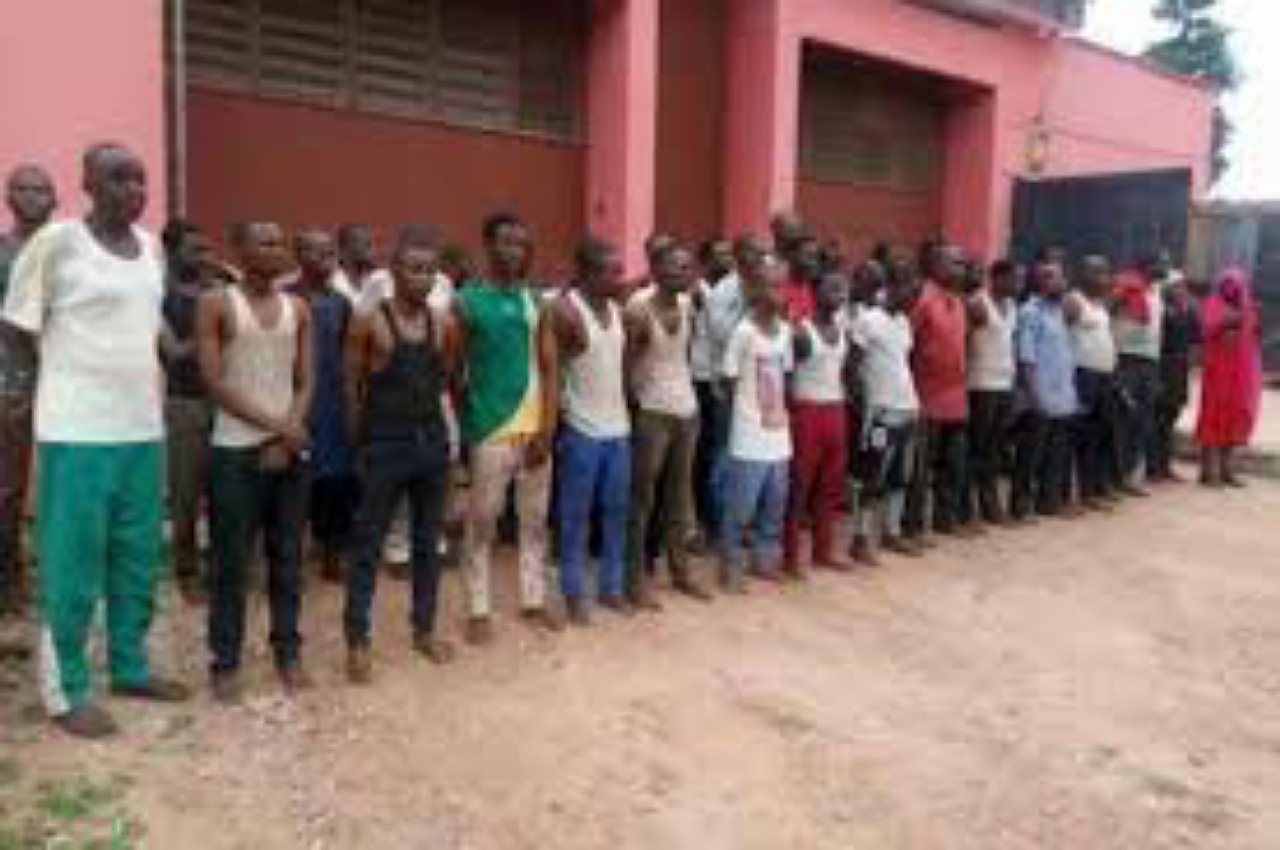 By Newsie ED:-
About 42 suspected invaders, who were arrested recently by men of the Ondo State Security Network, Amotekun, at Okitipupa, the headquarters of Okitipupa Local Government Area of Ondo State has been evacuated by the S
tate government.
Chief Adetunji Adeleye, who is the Ondo State Commander of Amotekun, while speaking on the arrest of the invaders, said the 42 men were arrested following their inability to explain their mission in the state.
He said that, the suspected invaders who hailed from Kano and Jigawa states claimed that they were invited to the state by an agent who will engage them as a security guard to monitor and guide pipelines in the state.
Adeleye said, "In the last three days, there have been issues relating to the invasion of the state by alleged Fulani men. Our intel showed us the influx of some people, especially to the Okitipupa Local Government Area of the state. So, we monitored and we found out that they converged in front of the army barracks in Okitipupa.
"They were there for a couple of hours and at that point, we tried to find out what their mission is, but because they couldn't give satisfactory explanations, we moved them to our local office first in Okitipupa to try to debrief them and from the debriefing at Okitipupa, we had to move them to the state headquarters for proper debriefing.
"When they arrived, we profiled them and we found out that they were primarily from two major states, Kano and Jigawa states. The mission that they claimed they came for was not too clear and upon profiling, we found out that the majority of them didn't even know how they got to where they got to.
"All they were told was they were going for training. Training for who, by who or whatsoever, they do not know.
NEWSIE EVENTS MEDIA TEAM Follow Us On Twitter: @NewsieEvents, Instagram: newsieevents, Facebook: Newsie Events (Subscribe to our YouTube Page: Newsie Eventsng.