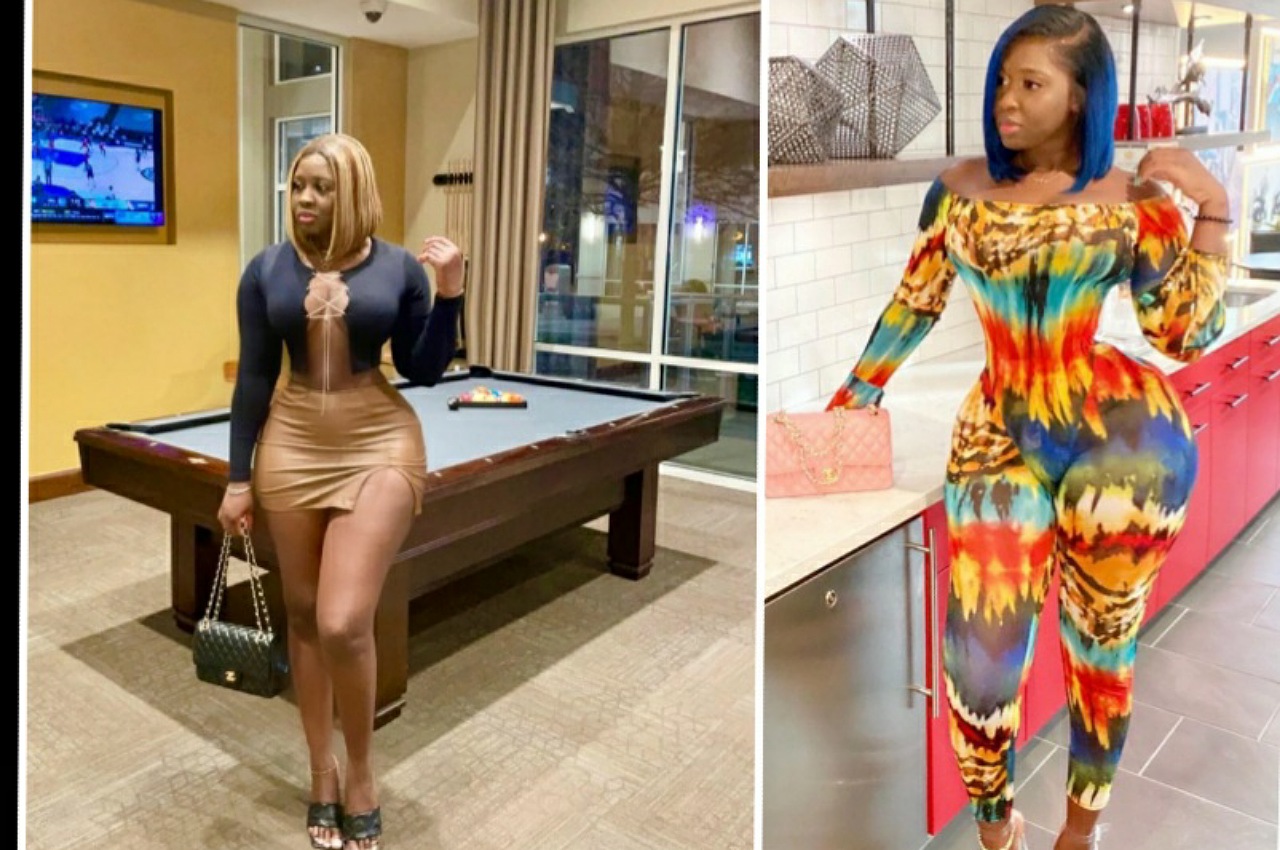 Newsie Events Media:
The concept of a Man and Woman being besties or buddies has been disabused by a Gambian actress as she maintains that such arrangement does not exist except the man is completely gay person.
Actress Princess Shyngle has opined that she will never allow her man get a female bestie unless she is sure that he is 100 percent Gay.
She cited an example with herself and said that the first man she ever got married to was someone who was her bestie for ten years and all through that period, they had sex with each other despite the fact that he had a girl and she had a man.
In her words ;
"There is no such thing as a man and a woman being besties
It does not exit especially in Africa it's either they're sleeping together or one is crushing on the other eg.
Unless the guy is 100% gay .
Do y'all agree with me on this one
As for me there is no way in hell I will let my man have a female bestie , cuz I remember when I was forming bestie with someone for 10 years and his girl believed it she would actually let us hangout and chill and my man at the time also believed it and 10 years later we got married. I can imagine what is going through their mind now, all my life I've tried having a male bestie but all want to smash at some point……… long story short never encourage or entertain your partner being bestie and sharing bed , taking trips with the opposite sex because they're definitely fc.king oh unless he's gay."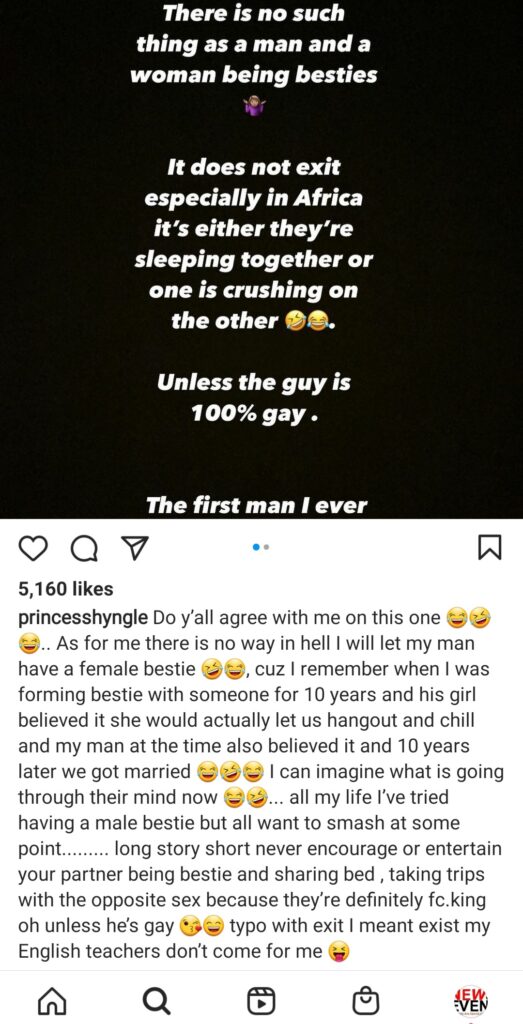 NEWSIE EVENTS MEDIA TEAM Follow Us On Twitter: @NewsieEvents, Instagram: newsieevents, Facebook: Newsie Events (Subscribe to our YouTube Page: Newsie Eventsng.
In her words ;
"There is no such thing as a man and a woman being besties
It does not exit especially in Africa it's either they're sleeping together or one is crushing on the other eg.
Unless the guy is 100% gay .
Do y'all agree with me on this one .. As for me there is no way in hell I will let my man have a female bestie , cuz I remember when I was forming bestie with someone for 10 years and his girl believed it she would actually let us hangout and chill and my man at the time also believed it and 10 years later we got married  I can imagine what is going through their mind now … all my life I've tried having a male bestie but all want to smash at some point……… long story short never encourage or entertain your partner being bestie and sharing bed , taking trips with the opposite sex because they're definitely fc.king oh unless he's gay."
In her words ;
"There is no such thing as a man and a woman being besties
It does not exit especially in Africa it's either they're sleeping together or one is crushing on the other eg.
Unless the guy is 100% gay .
Do y'all agree with me on this one .. As for me there is no way in hell I will let my man have a female bestie , cuz I remember when I was forming bestie with someone for 10 years and his girl believed it she would actually let us hangout and chill and my man at the time also believed it and 10 years later we got married  I can imagine what is going through their mind now … all my life I've tried having a male bestie but all want to smash at some point……… long story short never encourage or entertain your partner being bestie and sharing bed , taking trips with the opposite sex because they're definitely fc.king oh unless he's gay."