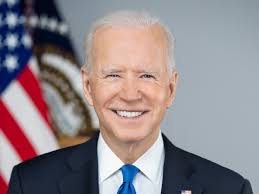 Newsie Events: [Essays&Opinion]
50 African leaders have been invited to participate in the US-Africa summit scheduled to take place at Washington DC from 13th to 15th of December 2022. The Administration of President Biden is clearly attempting to strengthen US-Africa relations after a frosty 4 years under Donald Trump and most especially, the realization that the United States is losing out to other major powers who have also stepped up in this second scramble for Africa.
The history of US-Africa relations can be traced to the era of slavery down through the period of colonization and climaxed between 1950 and 1990 at the heat of the cold war with the Soviet Union when the US sought to counter the spread of communism and Soviet influence. It created the US Bureau of Africa in 1958 to oversee activities in Africa. With the end of the cold war, US involvement in Africa drifted to less. Much of which have been anchored on foreign aid through USAID and other initiatives. However since 1998, the US has been losing its foothold in Africa prompting the latter to turn eastwards. With changes in global power dynamics happening real fast in the last decade, it appears that President Biden wants to begin the "Return of America" to Africa.
Events like the US-Africa summit must mean serious business for participating African Leaders. There is so much at stake. These are precarious times both in the global political and economic landscape. As such, every intention to attend the summit for fancy photo ops and empty outcomes must be kept dead.
There is something America wants from Africa. This is why African Leaders must make the following 4 points clear in the course of this summit.
1. There are opportunities in Africa
African leaders must make it clear that they are aware of the potentials and opportunities in the continent and as such there is something that they are bringing to the table as far as relations with the United States of America is concerned. Africa is home to about 1 billion people. It is the continent with the youngest population worldwide. As of 2022, about 40% of the population are youths compared to a global average of 25%. Unlike the cold war era, Africa now has a reservoir of human resources that can rival the best anywhere in the world and its current biggest resource is its People. The natural and mineral resources are still there. And looking at global economic forecasts, Africa is on the rise and on the brink of an economic transformation. By 2050, consumer and business spending on the continent has been projected to reach an estimated $17 trillion. With its population advantage, Africa is a huge market for US investors and businesses. The new African continental Free Trade Agreement AFCFTA which African leaders have committed to will further open up the continent, facilitate trade and industrialization as well as economic inclusion and integration that is capable of turning the economic fortunes of the continent around. Going by current global economic realities, African leaders need to make it clear to Biden that For the United States of America, Africa is a lifeline given America's challenges with China. Africa holds the potentials to serve as an alternative in the global supply chains given the increasingly difficult conditions and economic threats China has been posing to the U.S. African leaders need to make it clear that Africa can serve US businesses and companies and consumer needs by being the new manufacturing center of the world. Africa can become the World's next factory and be strategic to U.S economic interests in a world that is tilting towards multipolarity. Over the next five years, half of the world's 10 fastest growing economies will be from Africa and the middle class will expand from about 200 million to 400 million. This means a bigger market. African leaders in their discussion with their American counterparts in the US-Africa submit must make it clear that Africa is not a joke and ignoring Africa will be America's loss.
This is followed by the next point.
2. Africa wants reliable Partners to realize and maximize these potentials and opportunities.
This is the reason for the summit. African leaders are open to offers of partnership with the United States especially in area of trade, development finance and security. During the Clinton Administration, the U.S passed the African Growth and Opportunity Act (AGOA) which provides trade preference for commodities and goods from Africa. Unfortunately, not much have been recorded even when every U.S president since Clinton has attempted to extend this initiative. Consequently, China has overtaken the U.S as Africa's leading trading partner. African leaders need to make it clear that the United States must do more if it seeks to take advantage of the opportunities in Africa countries. Again, there is a seeming ambitious drive to fill in the infrastructural deficit in the African continent. This is a priority for Africans. Thus, African countries are open to partnership revolving around development finance. The Biden Administration can reassert itself as Africa's leading partner if it provides the needed development finance especially for pivotal infrastructural projects. The continent needs roughly 150 – 170 billion dollars per year in infrastructural investment and the United States can come in to fill that need as this will be a critical part of US-Africa relations going forward.
Given the increase in global security challenges of which Africa has had a fair share and will need an increase in security support and investment from the United States. The United States has 29 known military bases in about 15 countries in Africa. It has been operating the United States Africa Command (US-AFRICOM) since 2006. What African countries needs the most is to develop a self sufficient military and the U.S can play a critical role in that regards. It need to be made clear that the era when Africa was used as a tool in the cold war is gone. Africa has its own security challenges and will appreciate the partnership that will enable an improvement in its capacity to respond to its challenges. The United States henceforth must work with the African Union and desist from unilateral interventions and invasions. For instance, NATO's invasion of Libya has ended up a failure exposing the continent to graver security challenges that it is struggling to grapple with. Going forward, the best Africa needs from America is to support the boosting of indigenous militaries to a level where they can respond to home grown challenges. America can help build stronger militaries in Africa and promote security through bilateral cooperation not unilateral decisions.
More importantly, Africa needs capital not aid. The next era of US-Africa relations must be centered on capital investment not aid.
This leads us to the third point.
3. Africa has terms and conditions.
Since both parties have agreed that Africa has potentials and Africa is open to having a robust and resurgent partnership with the United States, African leaders needs to make this third point – That there are terms and conditions upon which US-Africa relations will stand. Firstly, they need to make it clear that the era of exploitation and taken of undue advantage is over and Africa is only committed to a Win-Win relations. This is to say that there is no room for dependency relationship and all the shenanigans associated with neocolonialism. Africa wants to grow as much as the United States of America wants to grow and only a win-win outcome will be accepted. Closely related to this is a strong insistence on results. African leaders must make it clear that they did not travel over the Atlantic to sign memorandum of understandings and accent to agreements that may never be implemented or yield results for African countries. This will be the basis for future summits and request for bilateral meetings and cooperation.
This leads us to the last point.
4. Africa has other options.
While Africa is open to fostering relations with the United States, it is not doing so because without the United States, it cannot move forward. African leaders must make it clear that the continent in the last decade has had other options. The Chinese are here. The Russians are trying to get here. The French are working to stay here. The Turkish are making inroads too, European and Asian countries are doubling efforts to court Africa because they are aware of point 1 and point 2. African leaders need to remind their American counterparts that the US is not the only global power that is holding a summit with Africa. China, Russia, India and France have overtaken the US in many areas of trade with Africa. Russia and China are positioning themselves as possible military and security partners. There is a second scramble for Africa and if the US wants to benefit, it must live up to expectations and work hard to increase its commitments to Africa's economic, political and military development. African leaders must make it clear that they didn't come to Washington to beg and if the US derails, it will look elsewhere and embrace other options which in the end, is a loss for the United States.
Lastly, the summit is called US-Africa summit not US-Ghana or US-Egypt or any of the individual components that make up Africa. So therefore, it is imperative for African countries participating in this summit to negotiate as a Bloc through the instrument of the African Union and other regional African institutional framework. This will convey the message of an African Unity of Objectives which is strength. Africa should deal and relate with the United States of America through United fronts. The continent will get more in so doing.
It is pertinent to reiterate that events like these are not charities. There has never been free meals in international relations. The second scramble for Africa is going on. African leaders need to get the best out of it for the continent because unlike Berlin in 1884/85, this time around Africa is represented on the negotiating table and a repeat of history will be embarrassing.
Caleb Onyeabor writes from Enugu. He can be reached on Facebook/Twitter: @calebdeecee
NEWSIE EVENTS MEDIA TEAM Follow Us On Twitter: @NewsieEvents, Instagram: newsieevents, Facebook: Newsie Events (Subscribe to our YouTube Page: Newsie Eventsng. LinkedIn Newsie Events