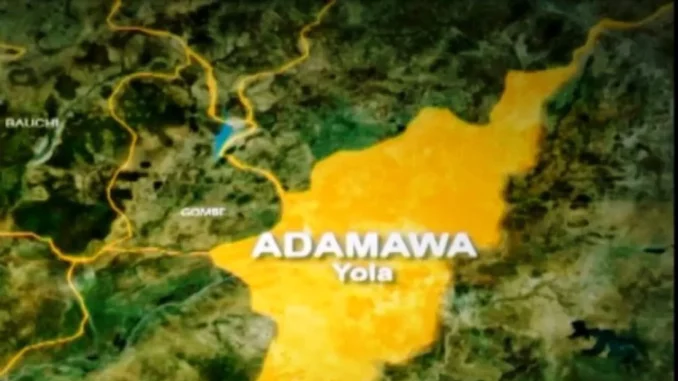 Eight new permanent secretaries have been appointed for the Adamawa State civil service.
Governor Ahmadu Fintiri approved the appointments on Monday after the eight passed an examination conducted by an external body.
Details of the appointment process indicate that 48 candidates from nine LGAs sat for the examination conducted by the Administrative Staff College of Nigeria (ASCON) Badagry, Lagos.
But Muktar Aminu Tukur from Yola South, Geandi Joefrey Rifkatu, Yola North; Musa Abbas Kiri, Shelleng; Bagumi Alfred Henry, Numan; Mohammed Hamman, Mubi South, Daniel Silvester Jailani, Jada; Amos Pribu Enoc, Guyuk; and Dr Celym Laori, Demsa emerged victorious.
Announcing the examination results in the Government House, Yola, Governor Fintiri acknowledged that the process has come to stay as the standard to appoint new permanent secretaries.
He said the examination was competitive, stressing that any LGA from where candidates do not pass the examination, will not qualify to produce a permanent secretary.
"We cannot lower the standard of the exam," Fintiri said.
He advised candidates who did not pass the selection process not to lose hope but to get back and prepare well for subsequent examinations.
The state Head of Civil Service, Dr Edgar Amos Sunday, who also spoke on the occasion, said with the independently conducted pre-appointment examination policy of the state government, the state is on the path to having a virile and productive civil service.