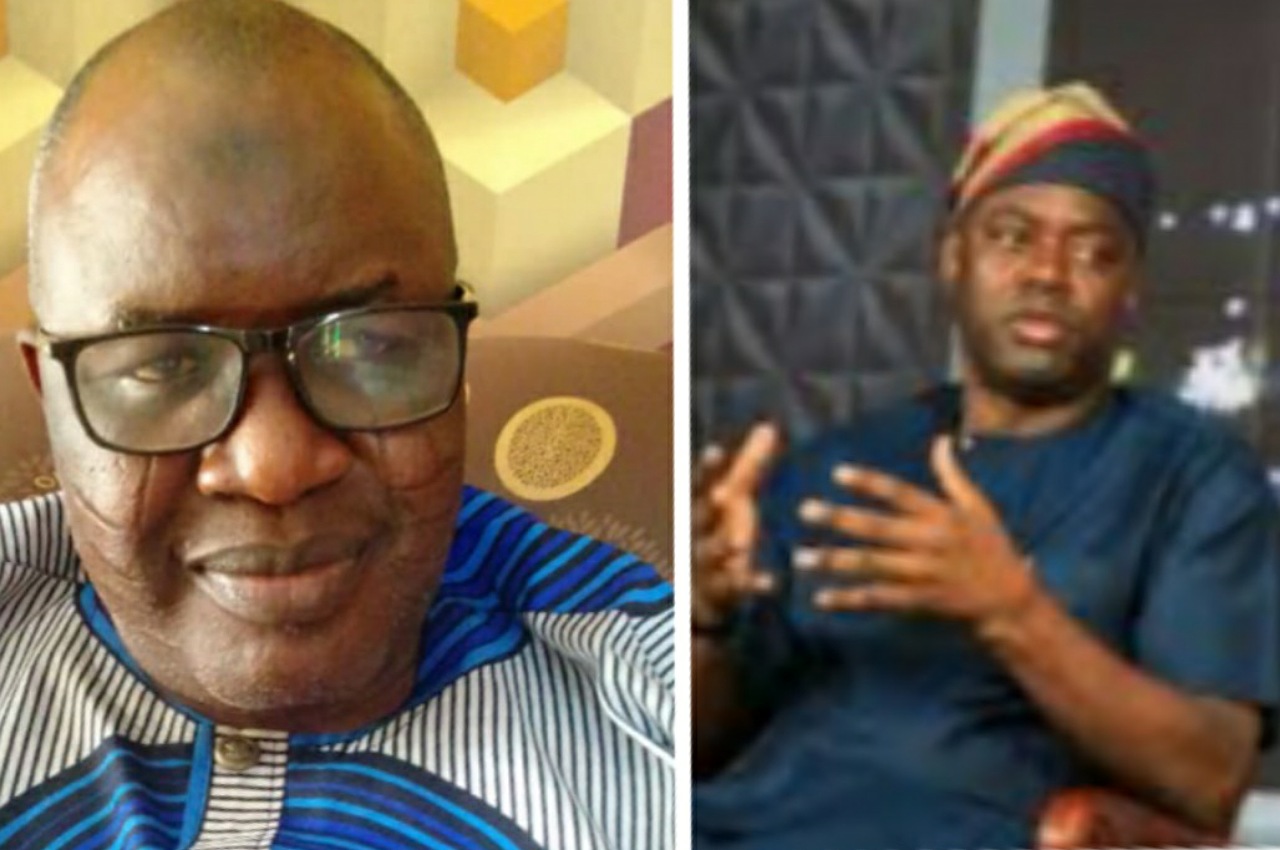 … Says Makinde is God sent to Oyo State
… Caution Federal Govt to work on their security network.
… Warn against spreading of fake informations
By Divine Sam
A community leader Alahaji Kabiru Layemi Olajide has hailed the Oyo State Governor Engr. Seyi Makinde on what he called unbeatable performance of the Governor in just two years.
Alahaji Kabiru who is the Baale Ayeigun Oleyo in Ibadan while speaking with Newsie Events correspondent in Oyo State made it clear that Gov. Makinde is the first Governor in the history of democracy since 1999 to come in as a Governor in Oyo State and begin from where his predecessor stopped by completing all the leftover projects in the state.
Alahaji Kabiru while describing His Excellency Gov Makinde has a God sent Governor to Oyo people also solicit the Governor's attention on Olasan Ayegun Oleyo road Elewe Ibadan, lamenting the poor condition of the road which according to him, the deplorable state of the road has hindered progress and development that would come into the area.
Baale Ayeigun Oleyo also extolled Gov. Makinde for his quick intervention on the Akala expressed road Ibadan, he described the Governor as true product of democracy.
When asked about the democracy celebration in Nigeria, the Philanthropists said " I am not a politician" I called on the federal Government under the current administration led by president Muhammadu Buhari to channel his prowess towards the security of the Nation. He has tried in every other areas except the security"
" I also want to use this medium to called on Nigerians to be positive minded and productive and be guided about information technology and the way they spread fake informations and by so doing mislead the masses, the federal Government should also work on cautioning people towards the spread of fake news everywhere in Nigeria"
" What is happening in Nigeria now is not new, it is happening also in other Nations of the world, people fought in the Bible and even in the Koran, tribes they fought and are still fighting among themselves, but it is those in authority that will influence violence actions by putting competent agencies that will curb any disastrous act and by so doing also restrict people from spreading fake informations"
He congratulated the president and Gov Seyi Makinde on democracy celebration.
NEWSIE EVENTS MEDIA TEAM Follow Us On Twitter: @NewsieEvents, Instagram: newsieevents, Facebook: Newsie Events (Subscribe to our YouTube Page: Newsie Eventsng.