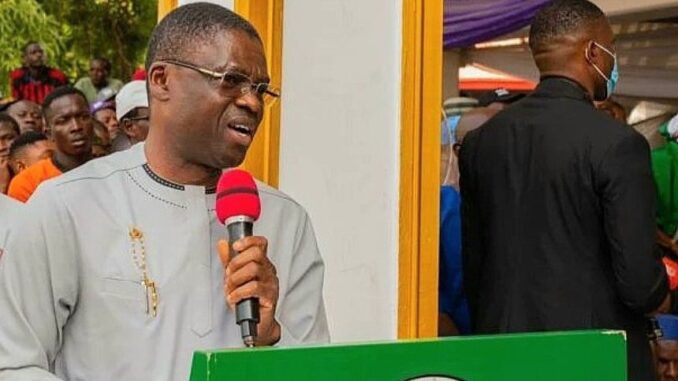 Edo Deputy Governor, Philip Shaibu has lambasted the 18 Local Government Chairmen in the state over their Internally Generated Revenue (IGR).
At a meeting with the council leaders, Shaibu said it was disappointing that they generate only N3 million (combined) every month.
"Between now and the end of May, I will personally do a letter to the Governor to sack you people.
"Before sacking, we will get the EFCC to check all your books…and you'll be fired. We cannot continue like this.
"How can 18 local governments (generate) N3million in a month as revenue. 18 local governments, N3million!" Shaibu fumed.
The comment of the deputy governor is being discussed on social media. Many say it is shameful for an LG to realise less than N200,000 per month.
"Edo people on Twitter have so much to say about other states but have absolutely nothing to say about their states. It's unfortunate," @Topbochriss tweeted.
Expectedly, the supporters of the All Progressives Congress (APC) are mocking the Peoples Democratic Party (PDP) administration in Edo