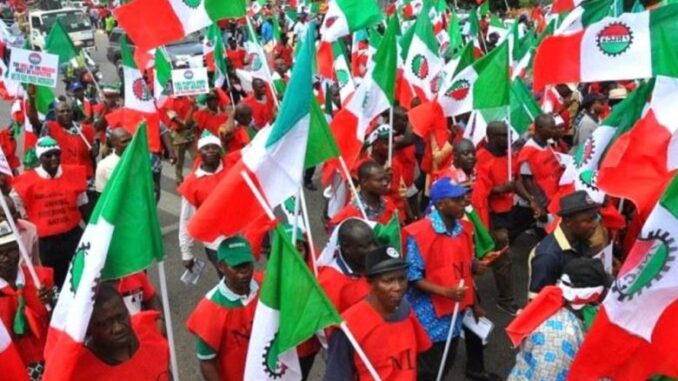 The Nigeria Labour Congress (NLC) and the Trade Union Congress (TUC) have decided to suspend their planned nationwide strike, which was scheduled to take place on Wednesday.
We reports that the decision came after a crucial meeting held on Monday night between representatives of the Federal Government and the Organised Labour at the Presidential Villa.
The meeting, chaired by Femi Gbajabiamila, the newly appointed Chief of Staff to President Tinubu, proved to be instrumental in breaking the deadlock and finding common ground on the issue of fuel subsidy removal.
As a result, both the NLC and TUC have agreed to suspend their strike action.
Adding weight to this development, the National Industrial Court had earlier on Monday issued a restraining order against the Organised Labour, preventing them from embarking on any form of strike.
The order was made in response to an ex parte application filed before the court, with Justice O.Y. Anuwe presiding over the case.
Justice Anuwe's ruling restrains the TUC and the NLC from proceeding with their planned nationwide strike on Wednesday, pending the hearing and determination of the motion of notice filed on June 5, 2023.
Furthermore, the judge has ordered that the defendants (the TUC and the NLC) be promptly served with the necessary court documents, including the originating processes, the motion on notice, and the court's order