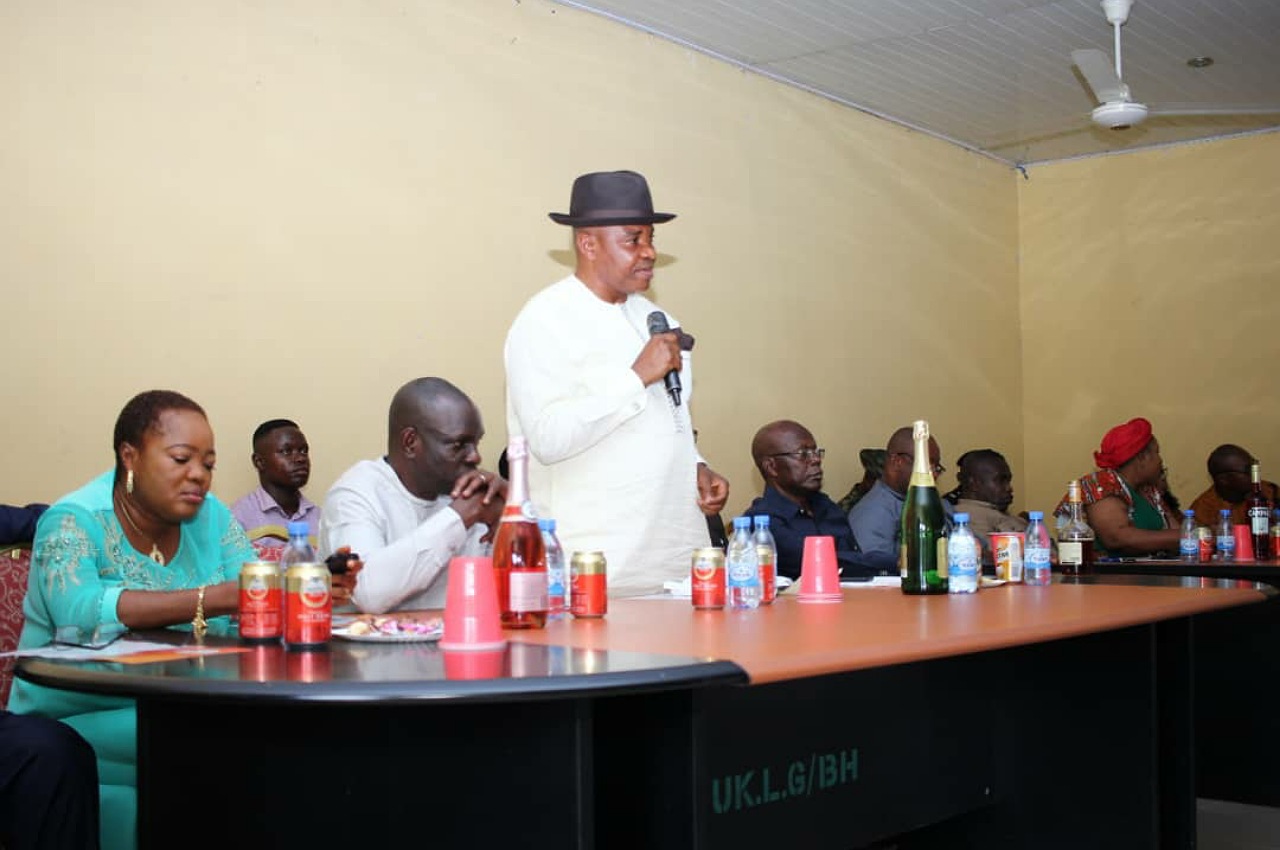 … Urge youths to embrace skills and various agricultural activities.
By Divine Sam:
As the people of Ukanafun Local Government
Area celebrates 45 years of existence, the Member Representing Ukanafun/Oruk Anam Federal Constituency in the House of Representatives, Hon Unyime Idem has stressed the need for the people especially youths to embrace skills and various agricultural opportunities to change their fortunes and that of the society.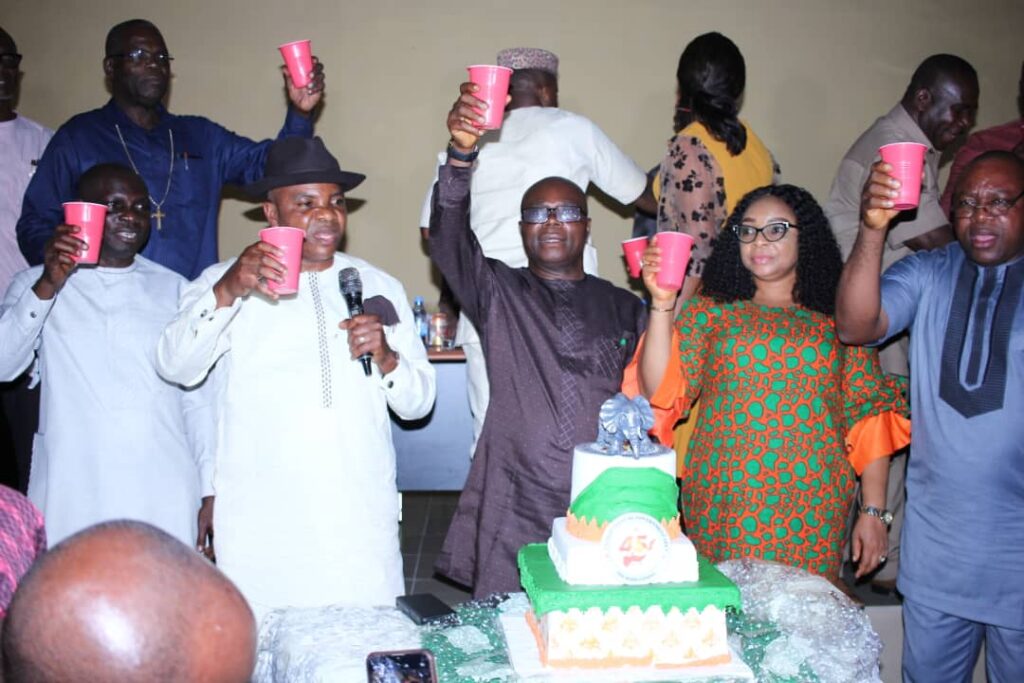 Addressing Ukanafun stakeholders at a town Hall meeting to mark the anniversary of the Local Government Area, Idem called on his people to acquire skills including agricultural skills.
The Deputy Chairman, Communications Committee in the House of Representatives noted that there are various business opportunities including poultry farming and palm oil processing that women and youths can embrace to boost food sufficiency, availability and security.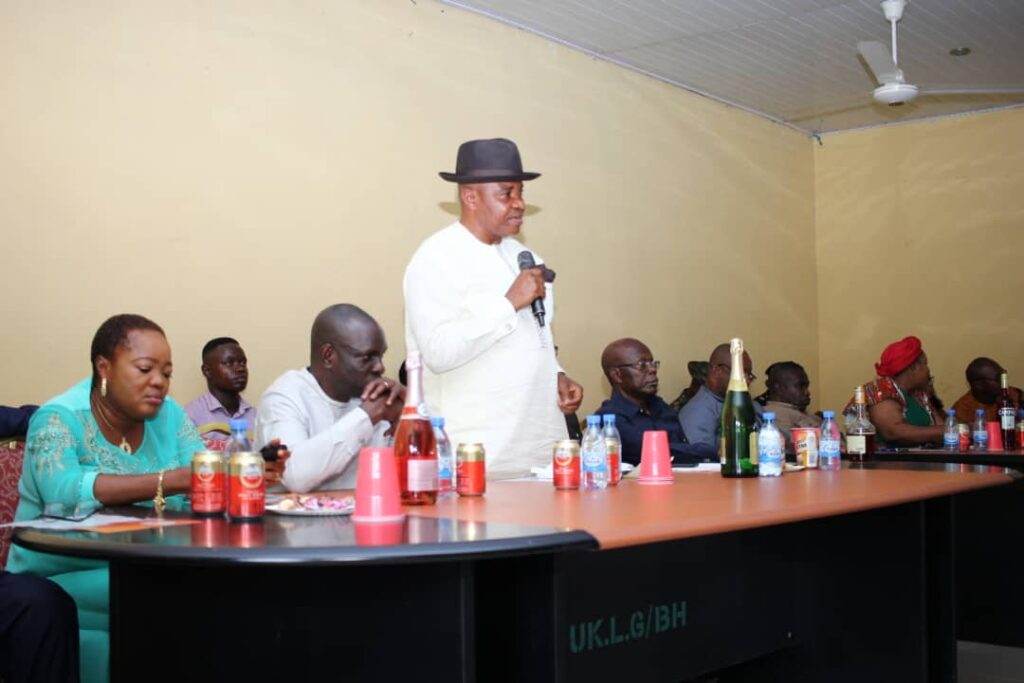 He pointed out that at 45, Ukanafun LGA has come of age and challenged the people to rise and become productive so that they can assist in tackling unemployment.
The lawmaker who has initiated the first ever skills acquisition and empowerment of 5,000 constituents posited that government alone cannot provide employment for its teaming populace, hence the need for the constituents to venture into skills acquisition to better their lives and that of the local Government.
Idem who assured to assist 600 women with grants to boost palm oil production and poultry farming during the forthcoming empowerment of 1500 constituents by December 2021, advised the youths who were empowered last December not to sell off the equipment they got irrespective of the quest. He assured that with consistency and creativity, they will rise above their challenges.
The Lawmaker said he has built vocational, entrepreneurial and Agricultural Skills Centres advised his Constituents to make good use of the centres by enrolling for training free of charge.
He challenged the constituents to inculcate an entrepreneurial attitude. He expressed his willingness to encourage the spirit of enterprise and growth among his people.
The Legislator advised the people of Ukanafun to be united, shun rumour mongering, backbiting and other vices capable of truncating brotherhood and peaceful coexistence among the people.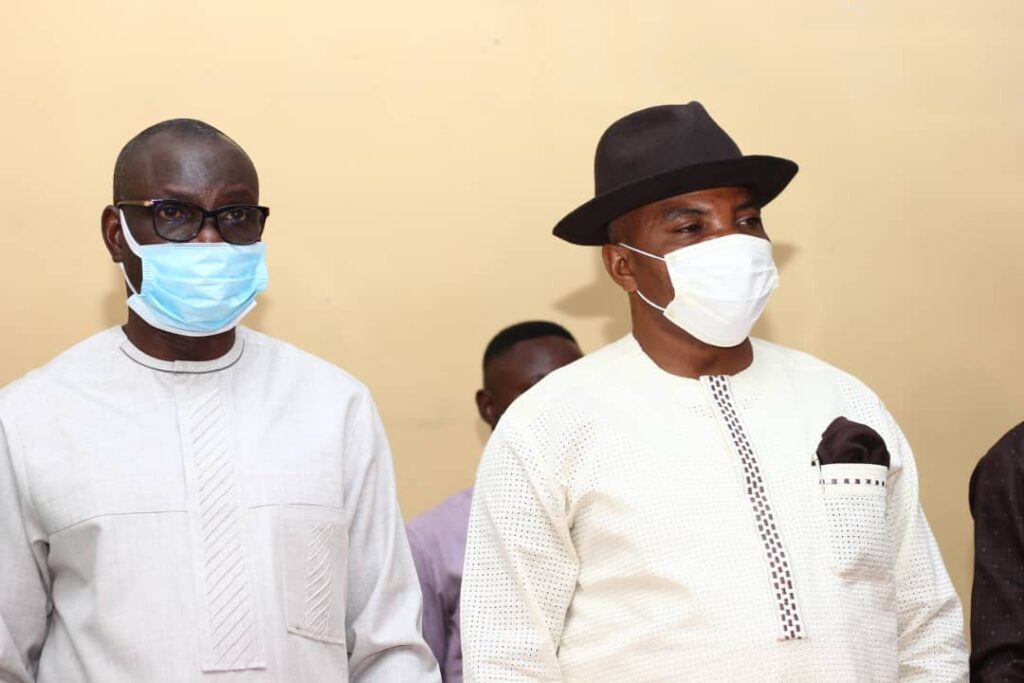 He congratulated the local Government Area on her 45th Anniversary and prayed God to strengthen the indigenes of Ukanafun at home and in the diaspora to continue in contributing their quota to the socio-economic development of the area.
NEWSIE EVENTS MEDIA TEAM Follow Us On Twitter: @NewsieEvents, Instagram: newsieevents, Facebook: Newsie Events (Subscribe to our YouTube Page: Newsie Eventsng.