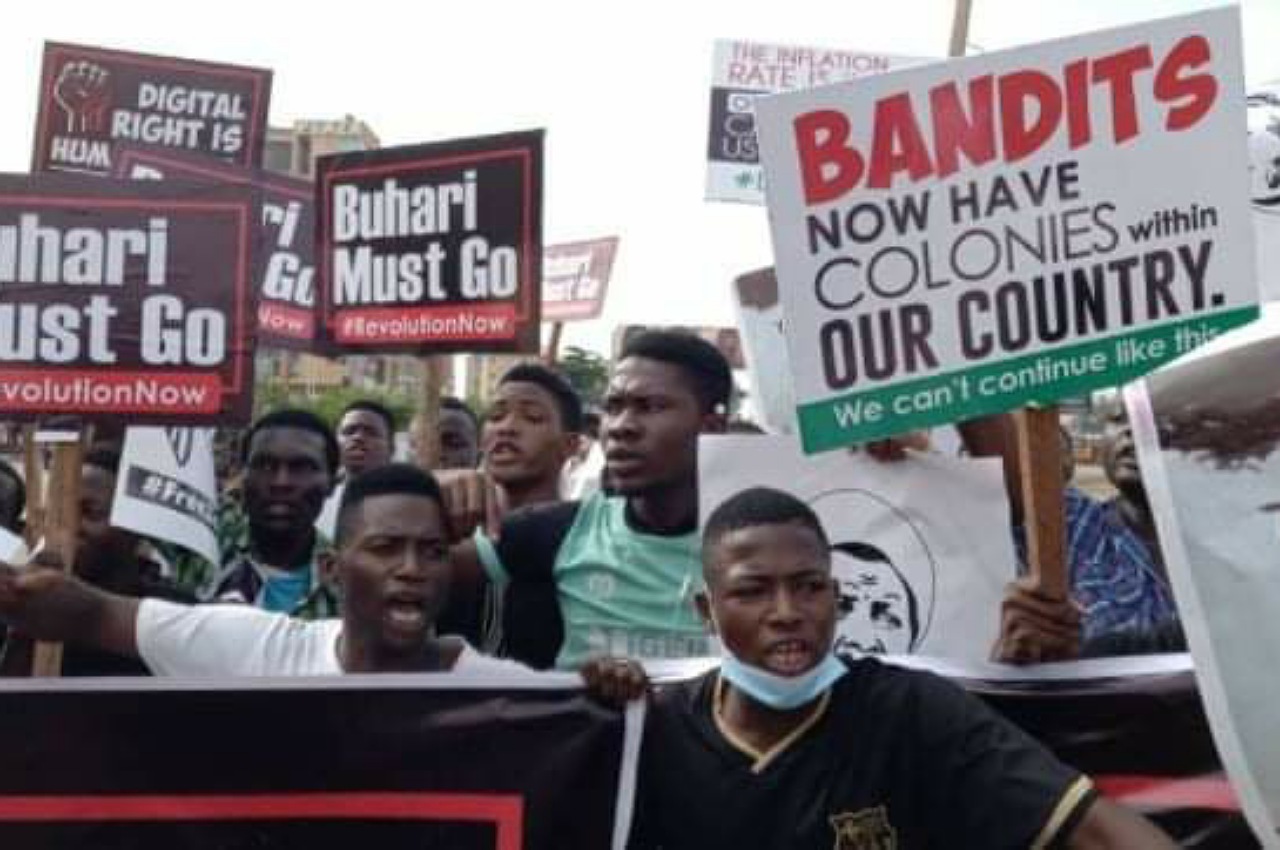 Newsie Events Media:
It is vital to understand at a time like this that the agitation of Nigerians for a good and working governance will not stop, not now but until Nigeria can work for all Nigerians. Despite all that happened during the #EndSars protest, people are still out on the streets nationwide, not to make troubles but to peacefully communicate their dissatisfaction with the present government.
Now we understand that the Nigeria of the rich is different from that of the masses in all things. There is this system about Nigeria which actually keeps the rich profiting and the masses struggling despite doing all to become successful. Now, we have seen that becoming successful doesn't really lie in our personal hard work among other values but that some sets of people are actually tossing this nation in their palms, who make things difficult for the masses. And this is the trend that goes on from generation to generation and everything keeps getting worse.
Is service to the nation by force? We have elected people to govern us and when we are dissatisfied about their governance, we should be able to speak up. We should be able to call for changes and a good review of the people, system and operations must be made to bring up a better and working government which must be implemented to get the desired changes. If our leaders care about masses, why should it be difficult to do what the masses want? It is a reminder that most of them are not there for us.
Have you ever listened to the National anthem and prayer and wondered if our leaders have ever heard them before? Like they read the words of the anthem they do not feel bothered that things aren't working even after 60years?
Have you read about the five(5) aims of the National Policy of Nigeria on Education(NPE)? If you haven't, you should.
Whenever I see written aims, objective, goals and aspirations of what and how we expect our dear nation, Nigeria, to be like and compare it with what is being implemented and the result, I always understand that almost everything is wrong with this nation.
Every line of commitment of our national anthem makes me sober about how great this nation would have been if our operations are channeled that way.
The National Policy of Nigeria on Education(NPE) if truly worked towards and achieved, the greatness it will bring to our nation will be a breakthrough for the whole of Africa. And there are many of those documented goodness which result we do not see. We only see aims, goals, aspirations, objectives but the result that comes from the corrupt ways of achieving them is something totally different.
No man will want Biafra or Odua if Nigeria works for everyone. If we truly have a free and democratic society, a united, strong and self reliant nation, a great and dynamic economy, a land full of bright opportunities for all citizens, a just a egalitarian society, who will want Biafra? Who will want Odua?
Some sets of people especially our leaders benefits from this present government while leaving the masses to suffer. My stand is that the heart of our leaders is full wickedness and that is why their words and their actions do not match.
The present government is leading us no where, they have done more harm than good. We want a better government or governance. As a citizen, if you're not angry, you do not love our beloved country, Nigeria, and you're part of the problem.
Declare five(5) statement of positivity to Nigeria in faith or join me as I say mine: Nigeria will not fail, Nigeria will be great and peaceful, Nigeria will be a center of knowledge and commerce and prosperity, Nigeria will be where foreigners will treasure to secure a visa to come, Nigeria will work for me and you.
GodBlessNigeria
GodBlessOurPeople
DemocracyDay
June12
June12Protest
PeacefulProtest
EndBadGovernance
EndPoliceBrutality
Writer: Amuda Wasiu Hassan
NEWSIE EVENTS MEDIA TEAM Follow Us On Twitter: @NewsieEvents, Instagram: newsieevents, Facebook: Newsie Events (Subscribe to our YouTube Page: Newsie Eventsng.