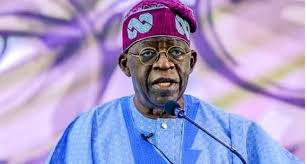 The All Progressives Congress (APC) in Oyo State has assured workers in Oyo State that they would get better deal of life abundance, prosperity and brighter prospect under Bola Tinubu-led administration.
The party, in a statement signed by its Publicity Secretary, Olawale Sadare, gave the assurance, yesterday, in Ibadan, during the Workers' Day celebration.
It also assured them of better welfare in the renewed hope mantra of the incoming administration.
"We assure you all that the incoming Tinubu administration will not only improve on the gains of the last eight years.
"It will also guarantee all round welfarism to Nigerian workers, citizens and residents," he said.
"Workers in both formal and informal sectors of the Nigerian economy are among the most resilient, productive and dynamic in the whole world.
"They deserve to be celebrated everyday because of what they contribute to our national life.
"As May 1 remains International Day of celebrating workers, we at the APC attach so much importance to encouraging and motivating those who work to make life worth living," the party stated.
It, however, appreciated all public servants, professionals, artisans, transporters, businessmen/women and pensioners from across the 33 local councils in the state who voted for its candidates in the last general elections