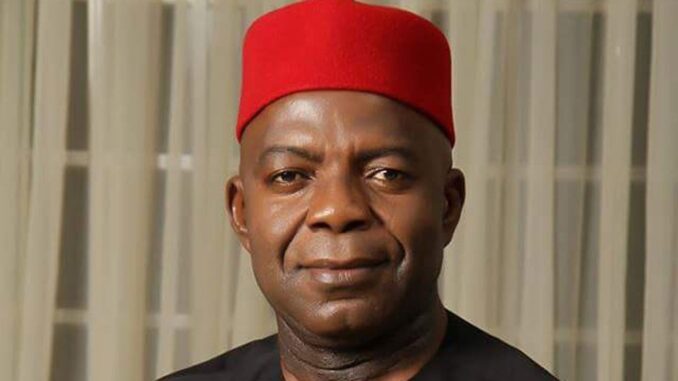 Dr. Alex Otti, the governor of Abia state, has established a judicial commission of inquiry to investigate claims that previous state governments plundered government assets and cash.
Otti had requested anyone in possession of official property to return them to the government a week after his inauguration.
Secretary to the State Government, Prof. Kenneth Kalu, who disclosed the setting up of the panel, in a statement, listed Justice Florence Ikwuoma Duruoha- Igwe , as the chairman while members include Prof. Ogwo Ekeoma Ogwo, Mazi Ugochukwu Okoroafor, Rev. Fr. Alex Okonkwo and Prof. Ursula Ngozi Akanwa.
The SSG explained that the terms of reference of the panel and date of inauguration would be made known to the chairman of the panel.
He said; "The Governor of Abia State has approved the constitution of a panel of inquiry on the recovery of government properties and funds belonging to Abia State. In view of the above, I'm pleased to convey the Governor's approval appointing your Lordship as the chairman of the panel. Terms of reference and date of inauguration will be duly communicated to your Lordship."