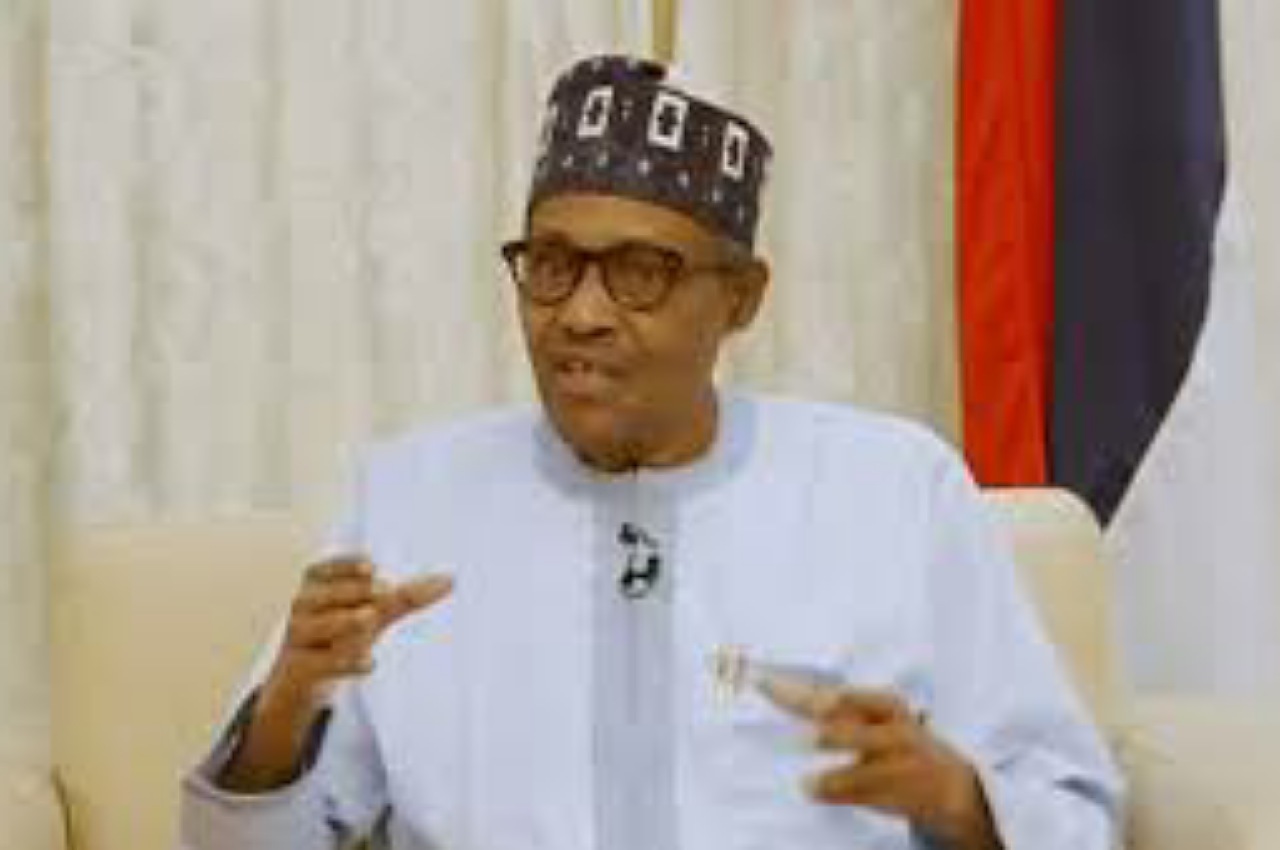 Newsie Events Media: #Opinion
A man elected President of the whole country persists as a sectional leader. This is the situation this country has found itself with President Muhammadu Buhari. The standard is that he should, in conformity with his oath, be president to all. Buhari is not interested in this. He is always struggling to rise above primordial sentiments and often pursuing parochial ethnic agenda. Buhari's clannishness is legendary and Nigeria has never had it this bad. Often, he leaves me depressed. Our President's latest weird move was the statement last week that he had approved the recommendations of a committee to review "with dispatch, 368 grazing sites across 25 states in the country and to determine the levels of encroachment." Which grazing site is our President talking about? Which encroachment? Legally, there is nothing like grazing sites or routes in Nigeria again. This prickly move is simply part of Buhari's contentious pledge to revive strange old-fashioned grazing routes for herders.
Today, the document that governs this country called Nigeria is the 1999 Constitution. The law on land matters is the Land Use Act and it is entrenched in the 1999 Constitution. The rule vests all powers on land issues, all over the country, in governors and not the federal government. Governors remain the custodians of land. The President's power is limited to land in Abuja. Buhari knows this but has chosen to snub this fact for selfish reasons. Grazing sites and grazing routes are now invalid. This is the truth that must be told. No power over land is granted to Buhari in the 1999 Constitution. The Grazing Reserves Law of 1964 has been supplanted by the Land Use Act. Whatever law establishing grazing routes is now obsolete and completely nullified by the operational Land Use Act.
Chief Wole Olanipekun, SAN, remarked: "In respect of land and the use, federal government, can't legislate on how land is controlled and distributed in any part of Nigeria. Even if we assume, without conceding that laws for grazing routes made under the Northern Region of Nigeria, covered everywhere, the Land Use Act has superseded both routes and the law establishing them. Also, it is one thing for the President, to direct, it is another thing for the Attorney General of the Federation, to implement a law which doesn't exist. He can't enforce a non-existing law."
Governor Samuel Ortom of Benue State is apt to challenge Buhari in the Supreme Court on grazing routes and areas. Other governors should join him if Buhari refuses to back out. Ortom remarked: "The Constitution of the Federal Republic of Nigeria supersedes the Northern Nigeria Law that provided for grazing reserves. The truth is that if the entire country had accepted ranching; then, why is Mr. President insisting on open grazing when there is no land for such."
Aside from Buhari's drive for grazing sites and routes being unconstitutional, how can our President be talking about such measures, when he knows that open grazing had been banned in many states because of the delinquency and insecurity associated with it? The president must learn to show respect for the feelings of Nigerians outside his Fulani kingdom.
Anybody genuinely interested in ending the brutal clashes between farmers and migrant herders must not be talking about grazing sites and routes. Emphasis should be on promoting peace in our lovely country, not fueling our lines of division. Ranching should be on the front burner. Nomadic cattle rearing is an aberration in modern societies. Nigeria can't be an exception. Buhari should be interested in ranching in the interest of everybody, not advocating the continuation of a Stone Age idea. His support for open grazing has divided this country. Our President is unperturbed by the fact that Nigeria is falling apart because of his clannishness. He has set brothers against brothers; sisters fighting war. Our diversity mismanaged. Our unity practically destroyed. This country has never been this mismanaged.

Herders must return to their bases and cuddle ranching. If it does not happen, rampaging criminal herders and Fulani militias will persist in their nefarious activities against crop farmers. These murderers are enjoying a free rein with the tacit support of the powerful leadership in Abuja that controls all the security agencies. That has always been my position on the unending killings and abductions by lawless herders across Nigeria.
President Buhari confirmed my conviction with his infamous remarks extolling grazing routes and areas. Our dear President supports this archaic and ruthless cattle rearing method in this modern era. Buhari is obsessed with this outdated animal husbandry practice and he is now looking for laws to enable him revive grazing areas and routes for herders.
Buhari wants herders to continue moving cattle from Sokoto to Lagos, and beyond, unhindered. No wonder security agents are always lethargic in their response to SOS messages from crop farmers and communities ravaged by criminal herders. This is why huge swathes of this country have become killing fields, as killer herders, claiming a right to unencumbered feeding ubiquitously, are cruelly destroying lives and farms. They are never apprehended.
In Benue State, the criminal herders control several local government areas. Attacks on crop lands and farmers by criminal herders have led to astronomical hike in prices of food across Nigeria. This is a fact. Daily, farmers are deserting large fields for fear of being killed. They have every reason to be afraid. Many have been slaughtered on their farms by killer herders and Fulani militias. Buhari should be worried if indeed, he loves everybody in this country. A President, in this modern era, must not be seen promoting abnormality.
My dear Buhari, open grazing is no longer practicable. Not with the killings, rape, crop destruction, kidnapping, and geographical hegemony that comes with it. The culture of nomadism can be eliminated. Lee Kuan Yew proved this in Singapore. Late Muammar Gaddafi proved this in Libya.
For those disheartened by Buhari's incongruity, I have good news for them today: Nigeria will survive Buhari and return to that path of a peaceful, brotherly and loving country. We have less than two years to go.
Many Lies of FIRS against MultiChoice
I knew something was wrong somewhere when early this week, the Federal Inland Revenue Service (FIRS) went about pushing a sham statement that the Tax Appeal Tribunal (TAT) sitting in Lagos had ordered MultiChoice Nigeria Limited, owners of DSTV and GoTv, to pay 50 per cent of N1.8 trillion which it had determined to be the amount in taxes that MultiChoice had failed to pay to the government in past assessments. It was the dubious FIRS, interpreting the order to align with its aim of arm-twisting MultiChoice for cash. I knew the judge could not have given such order without considering the guidelines of the FIRS Act on such disputes.
So, it did not come as a surprise when on Wednesday, MultiChoice issued its own statement, putting the ruling in a logical perspective, in conformity with the Act Establishing the FIRS. The firm remarked: "The direction issued by the TAT does not compel MultiChoice to make payment of 50% of N1.8 trillion, being half of the disputed tax assessment which is under appeal.
"The direction issued by the TAT, in accordance with paragraph 15(7) of the Fifth Schedule to the FIRS Establishment Act, requires MultiChoice Nigeria to deposit with FIRS, an amount equal to the tax paid by MultiChoice Nigeria in the preceding year of assessment, or one half of the disputed tax assessment under appeal, whichever is the lesser amount, plus 10%.
"The lesser amount is the tax paid by MultiChoice Nigeria in the previous assessed year, which is substantially less than the disputed assessment. MultiChoice Nigeria is a law-abiding corporate citizen and continues to engage constructively with FIRS in an attempt to resolve this matter."
This is clearly what TAT ordered. I have a Certified True Copy of the order as I write this piece, and I can assertively say that the FIRS issued a wrong and misleading statement, as part of its campaign of calumny against MultiChoice. For the purpose of clarity, if MultiChoice wishes to proceed with the tax appeal, according to the order, it would deposit an amount equal to the tax it paid in the preceding year, or one half of the disputed tax assessment under appeal, whichever is the lesser amount, plus 10%. Of course, the "lesser amount" in this case will be the tax it paid in the preceding year and not the disputed N1.8 trillion under appeal. The key word here is "lesser amount". There is no ambiguity.
After this clarification by MultiChoice, the management of FIRS suddenly went mum. The FIRS could not respond because it apparently told lies in its statement. This agency called FIRS is visibly out to destroy MultiChoice. The Muhammad Nami-led FIRS has a hidden agenda in this case and the federal government has to swiftly step in. This country must stop harassing foreign investors. Already, the ease of doing business in Nigeria is appalling. Now, FIRS is compounding it with bogus tax demands on companies. Nigeria's sham tax system is a key factor discouraging foreign investors. This weird tax system is often cited by risk analysts advising foreign investors. As a result, Foreign Direct Investment is on the decline.
Now to the main allegation against MultiChoice, which resulted in the voodoo N1.8 trillion tax demand of the FIRS. So how much has been the firm's turnover in all its years in Nigeria to warrant N1.8 trillion unpaid tax? How much has been its profit in 27 years in Nigeria to necessitate such a figure in tax liabilities? How is it possible that the FIRS kept quiet for 18 years while a company owes N1.8 trillion tax liabilities?
MultiChoice Nigeria has proven to be a law-abiding corporate citizen. So, the FIRS must constructively engage with it to resolve this tax issue. Unfortunately, the Nami-led FIRS is unwilling to do this. So, to move forward, he must be thoroughly whipped by the federal government. In fact, this FIRS Chairman should be sacked immediately to save the federal government in particular and Nigerians in general, from unending embarrassment by the agency.
Masari's Call for Self-defence Rational, Just Eight days ago, terrorists stormed Duba village, Batsari LG of Katsina State, in the night and operated for hours, inflicting pain on the villagers. Numbering over 300, and armed with sophisticated weapons, the terrorists killed scores and abducted many. For hours, they ransacked and looted houses and shops in the community, dispossessing people of personal belongings, including foodstuff and money. As usual, security agents failed to respond to the calls for help by the villagers.
People like Governor Aminu Masari, who should be protecting us are lamenting. Few days back, he declared: "Hardly a day passes by without a person being killed or kidnapped. No single day, although the situation is not as bad as it was last year. Just a few days ago, about 10 people were killed in a village. How can you, as a leader, be okay with this situation?"
It is a fact that the terrorists boldly assaulted Duba, because the villagers were unarmed and they also knew that help would not come from anywhere for the traumatised people. If the villagers were armed, they wouldn't have been boldly attacked by the terrorists. These killings must stop. There is no point waiting for government. Nigerians must stand up and defend their villages and towns.
This is why I support the recent call by Masari on Nigerians to acquire weapons and defend themselves against the terrorists. He stated categorically that citizens should no longer fold their arms and allow the terrorists to continue killing them.
According to Masari, it is morally wrong for people to submit meekly to the bandits without any attempt to defend themselves, adding, "it is the people's meek submission that emboldens the bandits to continue with their heinous activities with murderous frequency; people must divorce their mind from the mistaken notion that security is government's sole responsibility."
Masari has been honest enough to admit that the Nigerian state can't guarantee security for citizens. This is why he recommended self-help. The federal government has failed woefully to protect citizens. Masari has also failed the people. But I will not denounce him for recommending self-help because it is the way to go. Terrorists will be cautious when they know that those they are going after may also be armed. This is why we must all be allowed to acquire weapons to fight these bastards. ©️Yemi Adebowale
 
Phone 08054699539
Email: [email protected]
Disclaimer: This article is entirely the opinion of the writer and does not represent the views of NEWSIEEVENTS.
NEWSIE EVENTS MEDIA TEAM Follow Us On Twitter: @NewsieEvents, Instagram: newsieevents, Facebook: Newsie Events (Subscribe to our YouTube Page: Newsie Eventsng.