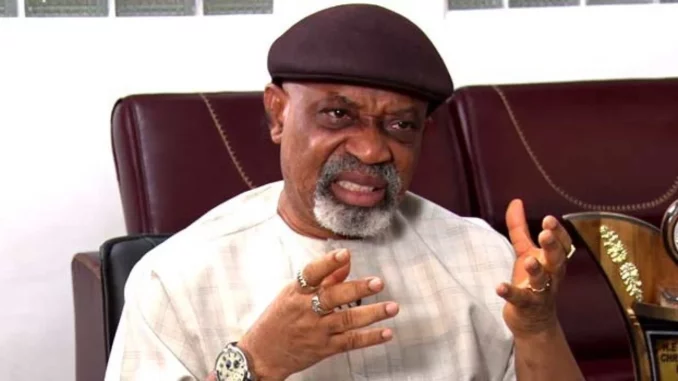 The Minister of Labour and Employment, Senator Chris Ngige, says he has become an "odd man" in the country because he wanted to enforce the law.
Ngige stated this on Monday while fielding questions on Arise Television's Morning Show program.
His statement is coming on a day Nigerian workers are celebrating "May Day".
Recall that the Minister was heavily criticized and attacked for withholding salaries of members of the Academic Staff Union of Universities, ASUU, during their eight months strike, which are yet to be paid.
Health workers under the umbrella of the Nigeria Medical Association experienced same when they embarked on a four months strike, their salaries were never paid for the duration of the strike.
However, the Minister lamented that Nigerians don't like to obey laws, insisting he only enforced Section 43 of the Trade Dispute Act, which denies worker entitlement to salary if he withdraws his services.
Ngige said, "People in Nigeria don't like to obey laws. The statutes are there. The laws of the country are there. If you even try to enforce the law, you look odd. I am an odd today because I enforced Section 43 of the Trade Dispute Act, which says that if a worker withdraws his services, he will not be entitled to any pay; that's the right to go on strike. It's allowed, you can go on strike.
"But your employer has the right to keep that money that is due to you, and if you're on essential services employ people to keep the services running. It's in the ILO statute books and principles on strike."