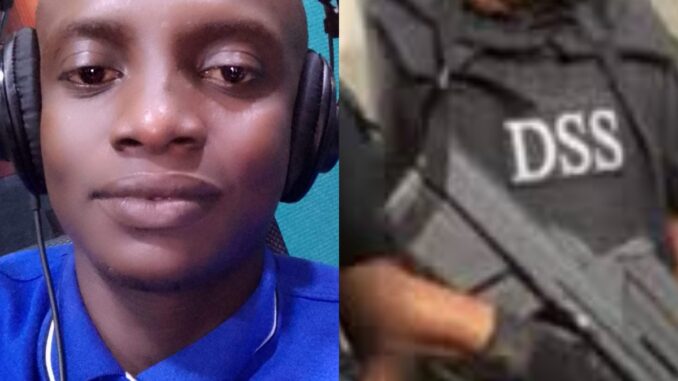 A popular journalist in Akwa Ibom State Mr. Ofonime Honesty has been reportedly abducted from his residence, handcuffed and taken into a thick and deadly zone by men of the Department of State Services DSS, though they are yet to give a vivid account why they abducted him.
From our investigation Mr Ofonime Honesty is currently facing merciless maltreatment from the DSS quarter in Akwa Ibom, after several attempts to knocked him by men of the DSS finally yield fruit at the early hour of Thursday morning on his way out from his residence.
Before abducting Mr. Honesty, another set of DSS had already arrested a publisher Mr. Polinus Nta, they thought he could produce their major suspect Mr Honesty. Unfortunately, when they discovered he could not produce their prime suspect, they set him free but arrested the publisher's younger brother who they believed always in companion with their prime suspect Mr Ofonime, as if that was not enough they connived with their police collaborators, tagged the publisher's brother a cultists member and threw him into the cell at the Anti-kidnapping in uyo.
However, from our findings the reporter  Mr. Ofonime is nowhere to be found, his phone lines are switched off and the family are currently worrisome his where about. When reaching to the DSS PPRO could not respond to calls neither replied to text messages.