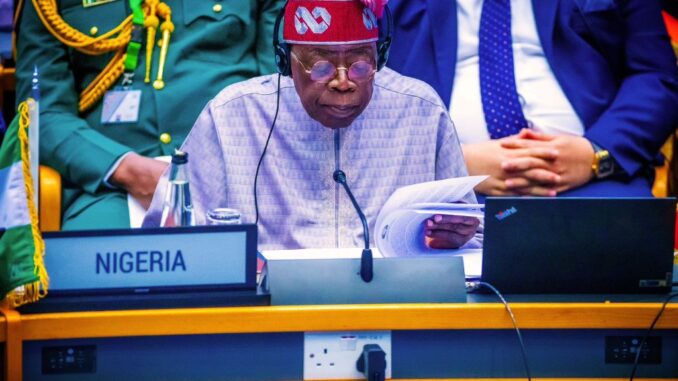 The details of the Extraordinary Summit of the ECOWAS Heads of Government of the Political Situation in the Republic of Niger have emerged.
Naija News reports that the meeting, hosted by President Bola Tinubu who is also the Chairperson of the ECOWAS Heads of Government and State, took place on Sunday at the ECOWAS Secretariat in Abuja.
Briefing leaders of the regional bloc, Tinubu registered the displeasure of ECOWAS at the coup d'état in Niger Republic and gave Niger's military one week to reinstate President MohamedBazoum
Tinubu said ECOWAS warned the Niger junta that it will be held responsible for the safety of the ousted Niger Republic and his family, saying that it reject coup and interruption to constitutional order.
The coalition also declared the holding President Bazoum a hostage situation and imposed no flight zone on Niger and imposed travel bans on military officers involved in attempted coup in Niger.
ECOWAS also rejected a potential forced resignation of President Bazoum, adding that he remains the recognized President of the West African country.
Also, the coalition said it does not recognise foreign or private military outfits supporting the Niger military Junta.
He said: "Africa has come of age, we reject coup and interruption to constitutional order.
"As African leaders, it is our sheer responsibility to foster stability and progress, placing the wellbeing of our people at the forefront of our endeavours.
"Working together towards their prosperity and happiness must always constantly be our goal and consistently, we will stand with our people in freedom and our commitment to the rule of law and not the barrel of gun."