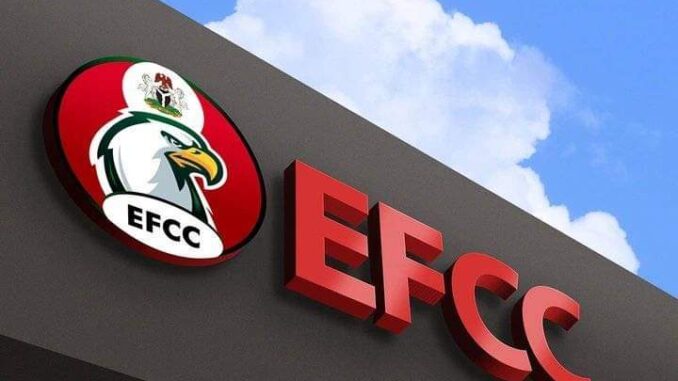 The Niger Delta Youth Congress, NDYC, has noted that the series of allegations recently coming out against the Chairman of the Economic and Financial Crimes Commission, EFCC, Abdulrasheed Bawa is worrisome.
The youths are calling on the anti-graft chief to step aside from the elevated seat since the allegations severely undermine the credibility and effectiveness of the commission if found to be true.
The group said there should be a thorough investigation into the allegations, insisting that the Senate must swing into action without delays to uncover the truth.
The Niger Delta youth group, in a statement signed by Comrade Israel Uwejeyan, its National Coordinator, implored the red chamber to prioritize the greater good of the Nigerian people over any undue influence or personal agenda that may compromise the pivotal role of the EFCC in combating corruption.
The group pointed out that the EFCC's role to cleanse the society of financial crime makes it imperative that the Commission operates with the highest standards of professionalism.
"Any allegations of misconduct or impropriety involving its leadership must be treated with utmost seriousness," it said.
The Niger Delta Youth Congress said it was important the anti-graft chief had a fair, unbiased and thorough investigation process.
"We call upon Abdulrasheed Bawa, to provide a comprehensive explanation regarding the sources of funds that facilitated his accommodation during the lesser Hajj in Saudi Arabia." the group added.
Reports are currently flying about on social media, claiming that Bawa had acquired six opulent rooms at the Hilton Hotel in Mecca, and similarly resided in Sheraton in Jeddah.
The bills for these hotel accommodations were in the range of $300,000.
And NDYC said that in the spirit of transparency and accountability, the EFCC boss should provide to the Senate a detailed account of the origin of the substantial funds.
"We trust in the ability of the Nigerian Senate to conduct an independent and thorough investigation into these allegations," the group said