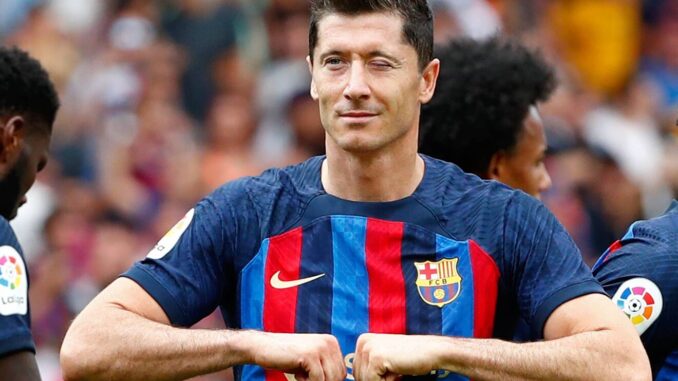 Barcelona striker, Robert Lewandowski has set his goal target for next season.
Lewandowski joined Barcelona at the start of the 2022/23 season after declaring his intention to leave Bayern Munich.
The Polish international currently leads the La Liga top-scoring charts with 22 goals this season.
The 34-year-old is in a strong position to claim the Pichichi Trophy in the final weeks of the season, with a five-goal lead ahead of 2022 winner Real Madrid's Karim Benzema.
His goals have propelled Barcelona towards a first La Liga title since 2019.
However, Lewandowski wants to build on that progress in the months ahead.
"More than 30 goals in my first season? I would have signed for that at the start of the campaign," Lewandowski said, as per Marca.
"It was difficult at the start, with the World Cup on the horizon, it was not a normal pre-season. I am sure I can do better in the second season."
Lewandowski has scored 32 goals in all competitions for Barcelona this term