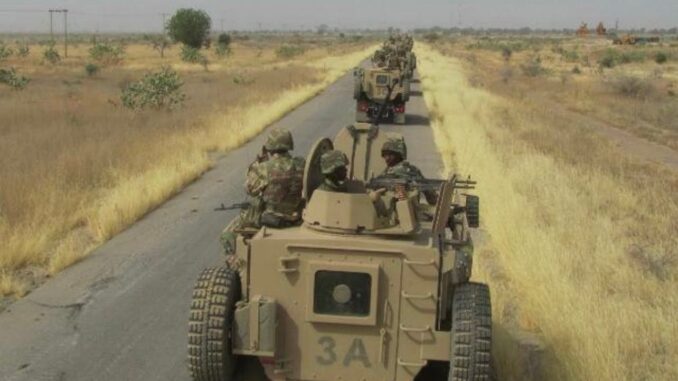 Troops of Operation Hadarin Daji, a component of the military, have repelled an attack on Gusau, Zamfara State capital, by bandits operating in the Northwest zone.
Reports had it that the troops acted on a distress call at the Damba district of Gusau in the wee hours of Saturday and engaged the bandits in a gun battle, saying that it lasted for hours and the tension forced the bandits to escape to their dens.
According to a resident of Damba, Abubakar Umaru, blood was observed in many areas of the axis, pointing out that many of the terrorists escaped with gunshot wounds.
Usman said the troops trailed them to neutralize the fleeing bandits, stressing that the military presence at Damba prevented a serious attack on the area's residents.
"Though we were not surprised when we learnt of bandits planning to attack Damba because they have been penciled by the unrepentant bandits", he said.
"That axis has been experiencing a series of terrorist attacks in recent times. Presently, many residents of the area are unable to attend the Islamic morning prayer due to fear of being attacked by the ravaging bandits.