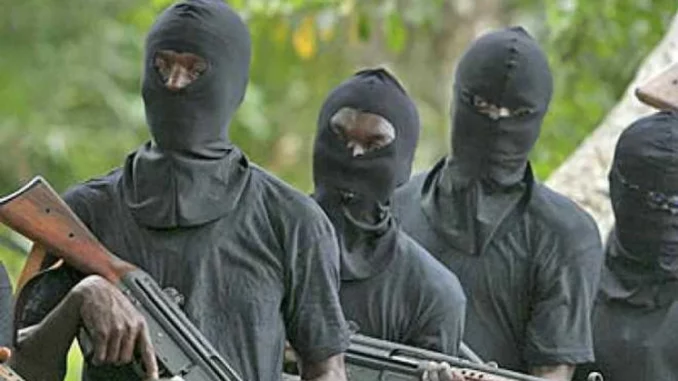 A police officer has been reportedly shot dead at a checkpoint around Emohua axis of East West road by suspected hoodlums terrorizing the area.
The victim was among the yet-to-be identified officers who were said to have been deployed to Emohua Local Government Area of Rivers State.
A source, who is a member of a local vigilante group in the area, Ohaka Obisike, confirmed the killing to journalists .
Obisike also claimed a civilian who was driving in a private vehicle, was also hit by stray bullets during the operation.
He protested that the withdrawal of rifles from local vigilantes by the Nigeria Police has demoralized them from carrying out their duty against the criminals terrorizing the area.
Obisike stated that Emohua LGA has turned into a den of criminals.
He said traditional leaders and political leaders are quiet about the security situation in the area, and called for urgent intervention.
"These boys came out and started shooting and killed one policeman and shattered a private vehicle.
"Everywhere was deserted, and all the vehicles were on a standstill. This is why we are complaining about the police collecting rifles from the vigilantes.
"If the vigilantes are well armed, they will go after these boys terrorizing Emohua Local Government.
"The other time they attacked a vehicle, and it somersaulted. Nobody is talking; traditional rulers, kings, politicians in Emohua are all quiet about the issue.
"They are terrorizing this place, and nobody is talking", he said.
The Public Relations Officer of the Rivers State Police Command, Grace Iringe-Koko, confirmed a police officer was actually killed at a checkpoint in the area.
Iringe-Koko noted that the rifle of the officer has been retrieved while efforts to track down the hoodlums and their sponsors in the area have commenced