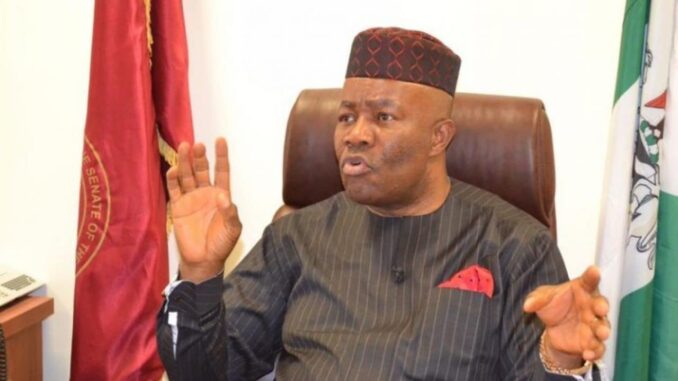 The Senate President designated Senator Godswill Akpabio has make peaceful moves to have an understanding with his main opponent ahead of his inauguration as Senate President in the 10th National Assembly.
Sources that spoke with some journalists confirmed that Senator Godswill Akpabio, chosen by the APC and President-elect, Bola Tinubu to be the Senate President in the upcoming 10th Senate, has been reaching out to other contenders for the role who are unhappy with his selection.
Akpabio reportedly offered them the leadership of Senate committees considered to be particularly influential.
It's understood that Akpabio has held meetings with some of those who oppose his appointment to the position.
The former governor of Akwa Ibom State, who is aware of the efforts to block him, has also pledged not to overlook his rivals when allocating committee roles in the next Senate.
Vice President-elect, Senator Kashim Shettima, is also said to have met with Akpabio, discussing the necessity of including his fellow senators in Senate operations once he takes office.
A source close to Akpabio, speaking on the condition of anonymity due to the sensitive nature of the matter, stated, "You know that Akpabio is not new to the power play. He was a minority leader at a time when a first-timer was not allowed to be a principal officer in the Senate."
The source added that Akpabio is a team player who has learned the ropes.
According to the source, part of Akpabio's strategy is to assign strong positions in the various committees to those who have publicly campaigned against him.
The source confirmed that the former governor would be in Lagos today (Sunday) for key meetings with relevant stakeholders.