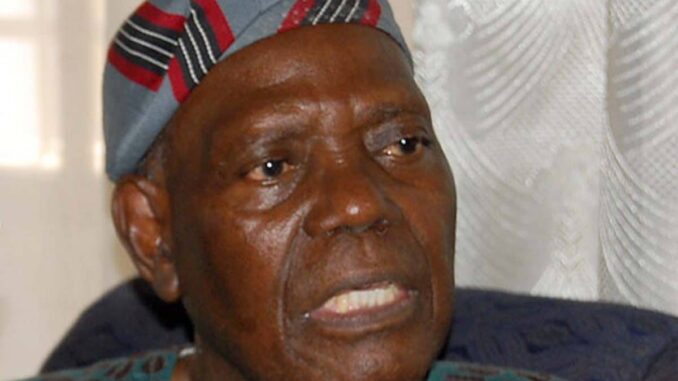 Nigerians, especially the political class, have been challenged to have a rethink and attitudinal change.
They were also informed that this change is the only pivot to attaining the country's development quest.
The attitudinal change, according to elder statesman and founding Chairman of the All Progressives Congress (APC), Chief Bisi Akande, is holistically needed to put the country on the right path.
Akande stated this at the 97th birthday lecture of a foremost nationalist and elder statesman, Pa Reuben Fasoranti.
According to the former Governor of Osun State, "The political leadership needs to change their attitude. This change is needed because it is the pivot to attaining the country's development quest.
"We also need it to put Nigeria on the right path."
He decried the ailing state of the nation's economy, stressing that encouraging the production and consumption of locally-made products, commodities, and ideas will set the country's path for sustained growth and development.
"I am of the opinion that if Nigerians can cultivate the habit of promoting local production against importation, discipline and probity in governance, the yearnings and aspirations of over 200m population would be met," he said.
Akande said Nigeria is desirous of a leadership with the right blueprint to tackle the nation's challenges while encouraging transformational ideas to grow the economy.
The former APC Chairman also expressed confidence in the capacity of the President-elect, Bola Ahmed Tinubu, to deliver his renewed hope manifesto to the people.
While lauding Pa Fasoranti for upholding the virtues of discipline, integrity and unfettered service to humanity, he maintained that his generation fully optimised the development of the old Western region and, by extension, the federation.
Akande also challenged upcoming leaders to be prepared fully for governance and be ready to create templates that successive administrations can tap into for the continued growth of the state