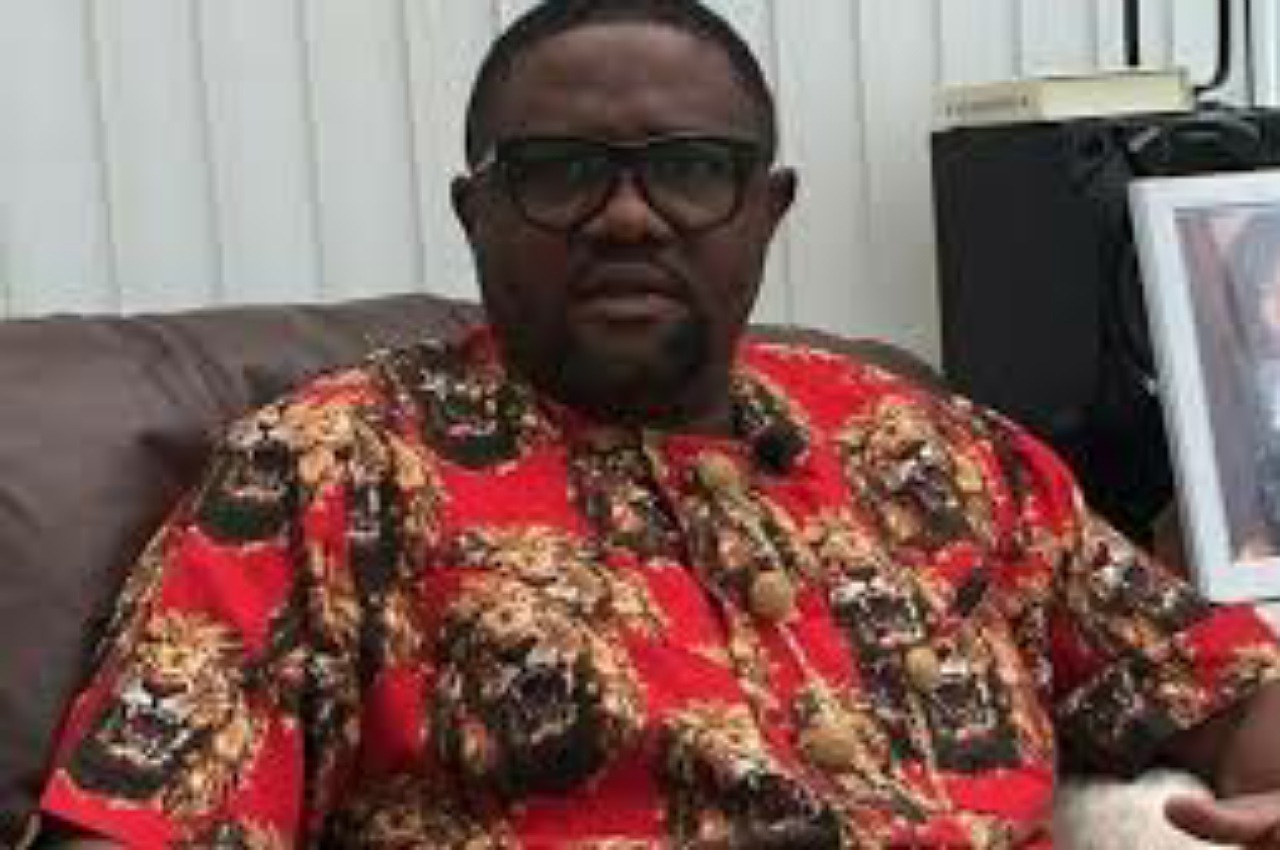 By Newsie ED:-
A former new generational Presidential aspirant in the 2019 Election has warned that the security situation in Nigeria is such that if not checked now, could evolve into guerrilla warfare.
The lawyer turned politician opines that in a country where warlords of Boko Haram distributed rice, money, and other things to the people of Borno and Yobe States means that the people will in turn be loyal to the warlords.
He also added that gradually, they will gain political and economic control of the region.
Nwosu made this known in a post he sent to NEWSIE EVENTS and called on the international community to step in now to help douse the rising tension in the country.
He warned that Nigeria cannot be allowed to become another Liberia, Sudan, Libya, and Syria.
The former presidential aspirant called on all the leaders to make a decision and redirect the nation, noting that it will be disastrous to Africa, Nigeria, and the world in general if any war eventually breaks out in Nigeria due to its huge population.
Enyinnaya Nnaemeka Nwosu's post reads;
"Warlords of Boko Haram shares Rice, food, money to people of Borno and Yobe States.
The people in return give them loyalty. This is exactly how guerilla warfare emerges. Gradually they will assume political and economic control of the entire region.
"Other groups in different regions are also gradually becoming very popular as their people are becoming loyal to these groups against the government.
When all these regional guerilla warlords set up their territories and commands, they will begin to attack each other to gain control of national assets in their domain to provide money to buy more weapons.
Already there are international war entrepreneurs whose business is to finance guerilla warfare and recoup investment from spoils of war.
It will be very bad for Nigeria to be left to fall down to this level.
"Nigeria is too big and has over 200 million people. If these people become displaced due to ethnic war it will be disastrous for not only Nigeria but Africa and the world in general.
There is no doubt that this government has shown that they either cannot do anything or are compromised.
While calling for a redirection of the nation, Nwosu wondered why the endless meetings by the Southern and Northern governors have not been able to stop the spate of insecurity in the country.
"The meetings of the South leaders (governors) and also the meetings of Northern leaders have not yielded anything. They seem to be begging the issue.
I think because the federal government spoon-feeds the state governments, the governors are very cautious of how confrontational they are.
Even the national assembly cannot stand up and take a decision to REDIRECT THE NATION.
"If what is happening in Nigeria continues for the next one year, Nigeria will go up in flames.
I call on the international community to step in before it becomes too late. Nigeria cannot be left to become Liberia, Sudan, Libya, and Syria.
When the music will start, everyone will dance. All these politicians and leaders who by the actions and inaction will pay the price." he said.
SOURCE : Enyinnaya Nnaemeka Nwosu ENN
(Ebube Agu na eche Agu)
NEWSIE EVENTS MEDIA TEAM Follow Us On Twitter: @NewsieEvents, Instagram: newsieevents, Facebook: Newsie Events (Subscribe to our YouTube Page: Newsie Eventsng.