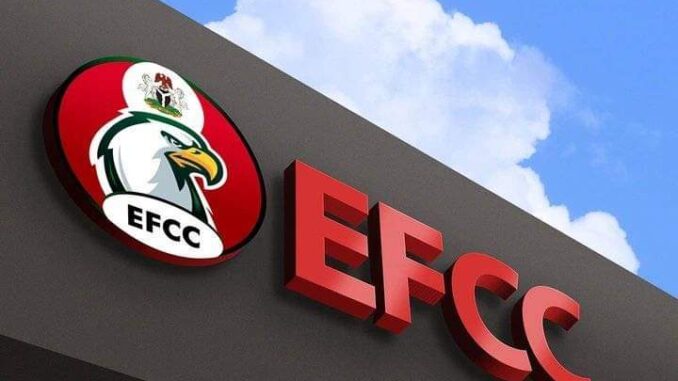 … they will face reality soon
The Economic and Financial Crimes Commission (EFCC), on Friday revealed that many politicians especially elected political office holders will no longer have immunity after May 29 this year and those who engaged in misappropriation would pay for it as its officials would be after them.
Many political office holders including the president, some governors, ministers, Commissioners, special advisers, among others, will end their tenure on May 29.
Many of them who have been found to have soiled their hands by looting the treasury have always hidden under Section 308 of the 1999 Constitution which covers them with immunity to evade prosecution.
Section 308 of the constitution (as amended) shields many office holders including the president, vice president, governors, the deputy governors, among others, from civil and criminal proceedings, arrest, imprisonment and court processes while in office.
However, on Friday, the EFCC in its "Eagle Series" posted on its Facebook wall, disclosed that to those of them who are clinging to the section to perpetrate all sorts of things, May 29 is 30 days away when their immunity would lapse.
According to a quote by the agency on the series, people continue to praise a government officials even when they are owing workers salary, or when the hunger in the land is very rampant, the reality would dawn on such officials and they would pay when the seat is vacant.
Below is the screenshot of the EFCC's statement on its Eagle Series on Friday: