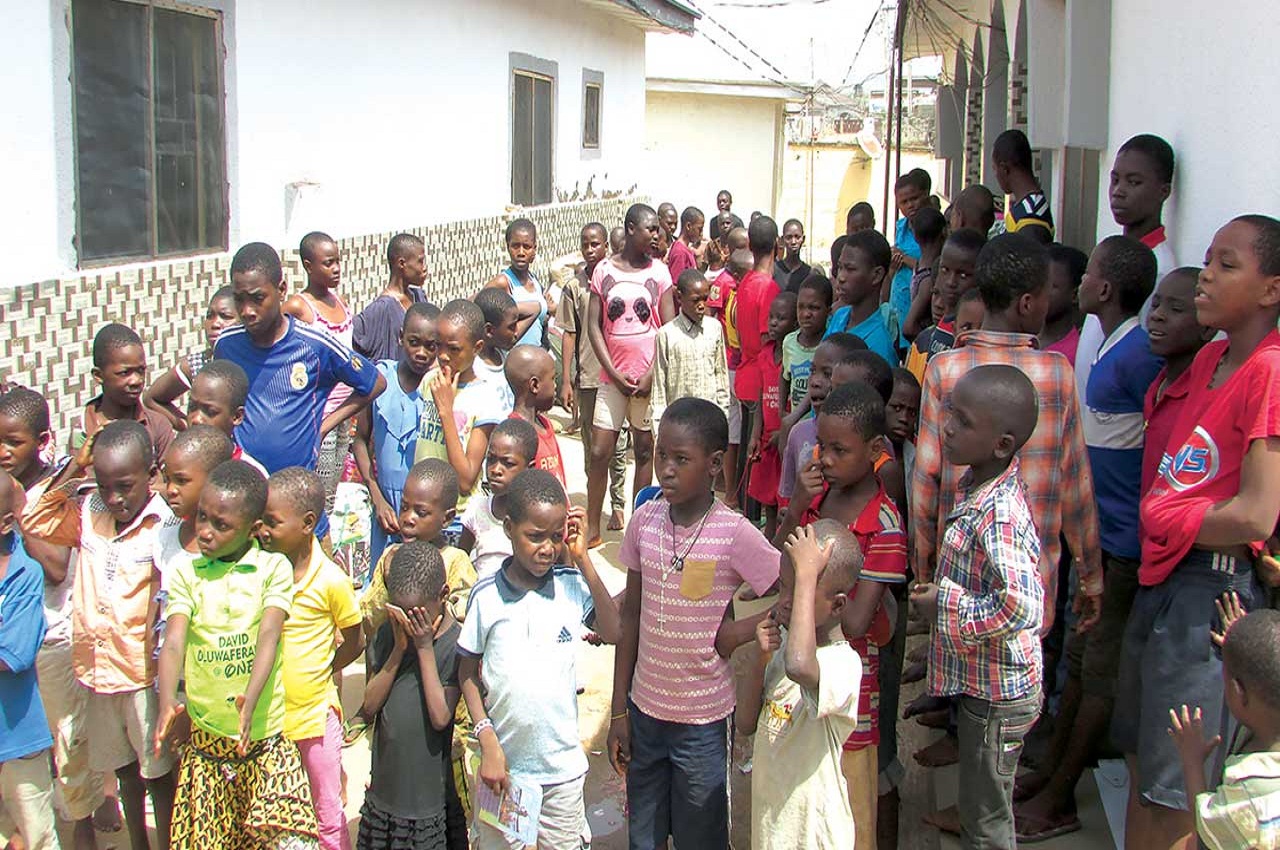 ****Charge orphans to be vision-oriented.
By Divine Sam
The hope of Orphanage Children under the care of Galilee Foundation Kings kids Children's village in Ibadan Oyo state came alive once again on January 4, 2021, as the visionary leader of Oghenetega's initiative storm the orphanage home with food items and toiletries to celebrates with the children on his birthday.
The birthday celebrant and the principal officer of Oghenetega's initiative Mr. Eminokanju Presley Oghenetega who was accompanied by friends and family to the interior community to pay homage to the children's village also rejoice with the orphans in line with the new year season.
Receiving the Oghenetega's initiative team at the Galilee Foundation the administrative officer Mrs. Adu Omowum expressed gratitude and delight for the kind gesture of Mr. Eminokanju Oghenetega especially for remembering the orphanage Children on his birthday and coming to make the children feel a sense of belonging especially in the new year.
Mrs. Omowum while pouring encomiums on Oghenetega described the visionary leader as one with the fear of God and lover of children with a caring charisma, who according to her Tegar as fondly called would have decided to mark his birthday in the club or party house but he rather chose to be with the orphanage Children which she said such attributes has glorified God and as attracted numerous blessings to the celebrant.
She said " the children are happy and on behalf of the Galilee Foundation Kings kids we wish you a prosperous happy new year and a blissful happy birthday, the Lord will continue to guide and order your steps to greater places. Thank you for coming to celebrates with us and we with the children also celebrate with you. Once again happy birthday"
In his response, the birthday celebrant Mr. Eminokanju Oghenetega thank the management team of the Galilee Foundation for opening their door for the initiative to celebrates with the children.
He called on the orphans not to lose hope because of their circumstances but should hold onto God with their dreams of becoming future leaders that also be a blessing and encouragement to others.
He said the initiative has been paying homage to the foundation often to contributes their quota in the upkeep of the children.
Mr. Tegar while admonishing the orphans to look into the future not minding their current problems also used the medium to acknowledged his sponsors especially the general oversee of Light Impact Church Ibadan Rev Taiwo Armstrong Bello for spiritual and physical encouragement and other donors.
Prayers, goodwill messages, and group photographs with the children were also part of the activities to Mark the Oghenetega's visit to the Galilee Foundation on his birthday.
NEWSIE EVENTS MEDIA TEAM Follow Us On Twitter, Instagram & Facebook
@NewsieEvents,I.G newsieevents, Facebook Newsie Events