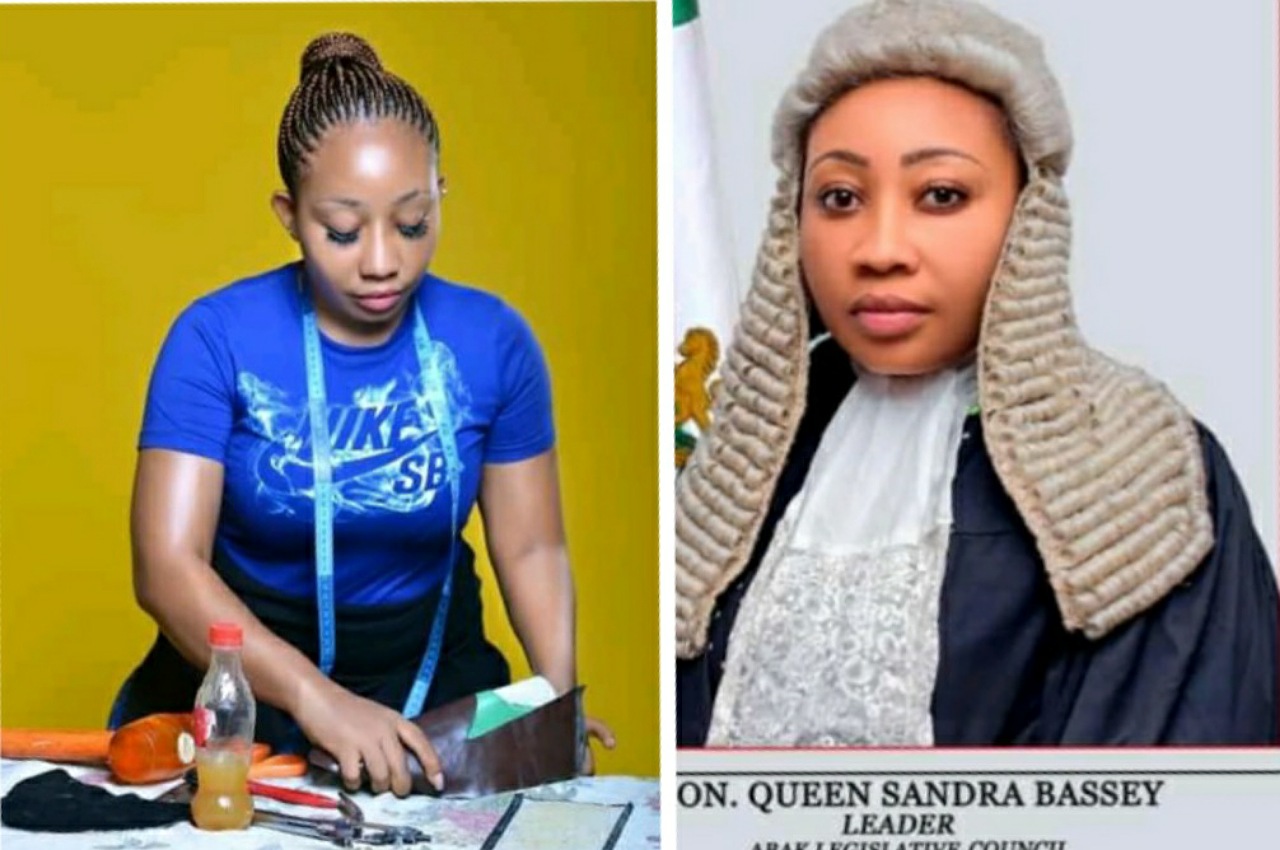 By Divine Sam
I learned from Nelson Mandela and Chinua Achebe both of blessed memories that it is a tradition for an average African woman to acquire skills outside her education, because education is only an added advantage, especially in this century.
An average African woman culturally is pictured in a tailoring shop turning the sewing machine wheels and another is seen busying her hands in another woman's head plaiting hair. There are no limitations to what women can do and the skills they can get other than selling in the market or just becoming a full-fledged housewife.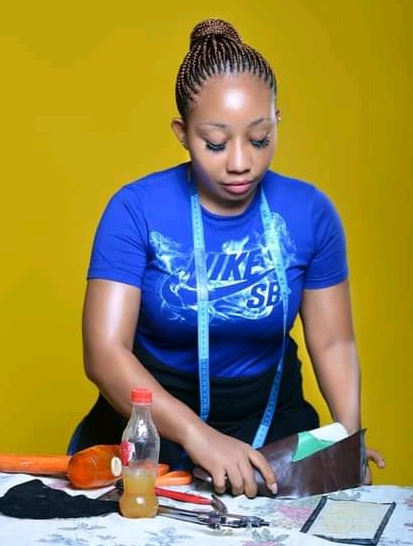 I have always pondered and imagined the possibility of a woman acquiring a hard-on skill away from normal and regular tailoring and hairdressing which is summary to fashioned design in today's world.
Having laid out these facts about women and skills acquisition, It is important to introduce my Guest in this feature. She is Sandra Bassey. Let me add that it was the proximity of her office to where I am, which will be made known at the tail end of this piece is what propelled and motivated me to make her my special guest.
If she was into clothing and hair making perhaps nails designer, my creative attention would not have been attracted to her because it's normal and as a matter of fact it women's occupation, and they are naturally known.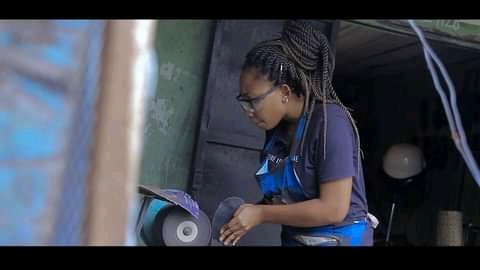 The symposium of what actually motivated her into shoemaking and designer, her passion and encouragement to choose and specialise in shoe creativity is nevertheless my reason for calling her " Sandra Bassey the shoemaker"
When I first heard she is into fashion and design, I wasn't too specific on her area of concentration because obviously clothing, hairstylist and nails even make-up are all labeled into fashioned to round it up they tagged a studio to it, but surprisingly she is not dancing to the tone of the multitudes, her choice to making shoes I'm sure is passionately motivated.
I can vividly recall when somebody told me she was training some youths in various skills programs and not just giving them training she took it upon her little income to empowered those she trained makes them independent.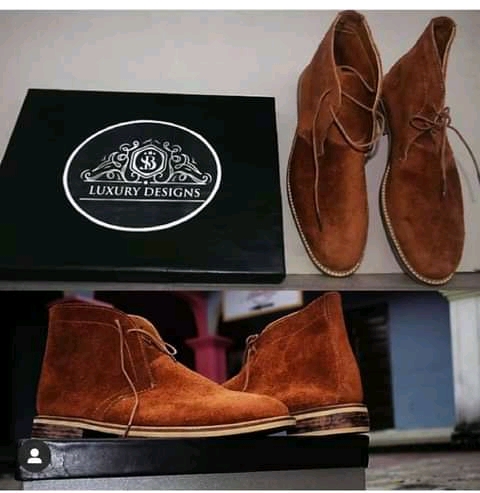 The services of Sandra Bassey in the Ministry of shoemaking have remained unparalleled and unmatched amongst her contemporaries. Her contributions to the furtherance of youths liberation Renaissance is boldly written for one to see. Thus, carving a unique niche for herself.
Sandra Bassey has distinguished herself in skills acquisitions which has turned a citadel of learning to many Youths that are willing to acquire similar skills.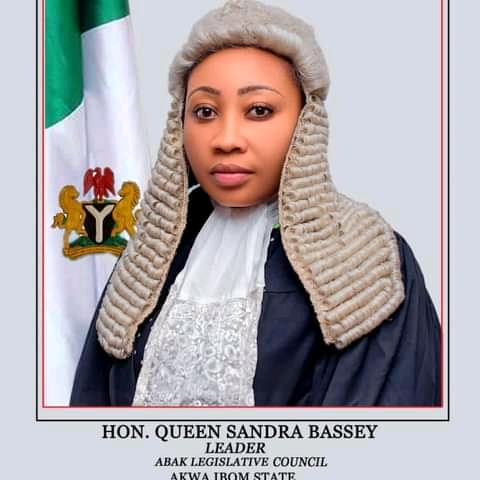 The quality of shoes and other of her product is clear evidence that displays brilliance and sure-footedness in duties doled out to her by those she has touched their lives positively, that is why across a section of Abak people and beyond are nicknaming her "Mma Ubokutom" meaning " a woman with handwork". These traits are what have kept her brawny in life even in the face of the numerous trials that come her way daily in her quest for selfless service to the people.
Sandra Bassey has been able to remain truthful and hard-working to make sure that she does not discolour the reputation that has taken her this long to build.
Take it to the bank, Sandra has never shied away from her responsibilities as a leader with human resources and a caregiver. She has proven over time that her humility is innate and flows freely from the heart, not fictitious to cover an inner life filled with pride and arrogance.
Her accommodating and welcoming nature is second to none and is guided by modesty.
Guess what? Sandra Bassey is a graduate of the prestigious University of Calabar Cross Rivers State, she is at Queen @ Face of Independent and as well Most Beautiful Model in Nigeria (MBMN). Sandra Bassey is an Honourable Counselor and the incumbent leader of Legislative council Abak LGA, Akwa Ibom State.
Her passion for touching and changing lives found her wanting to serve her people in an elected public office
Ride on Mma akum ikpa ukõd.
Ride on Hon Sandra Bassey the passionate shoemaker.
NEWSIE EVENTS MEDIA TEAM Follow Us On Twitter: @NewsieEvents, Instagram: newsieevents, Facebook: Newsie Events (Subscribe to our YouTube Page: Newsie Eventsng.