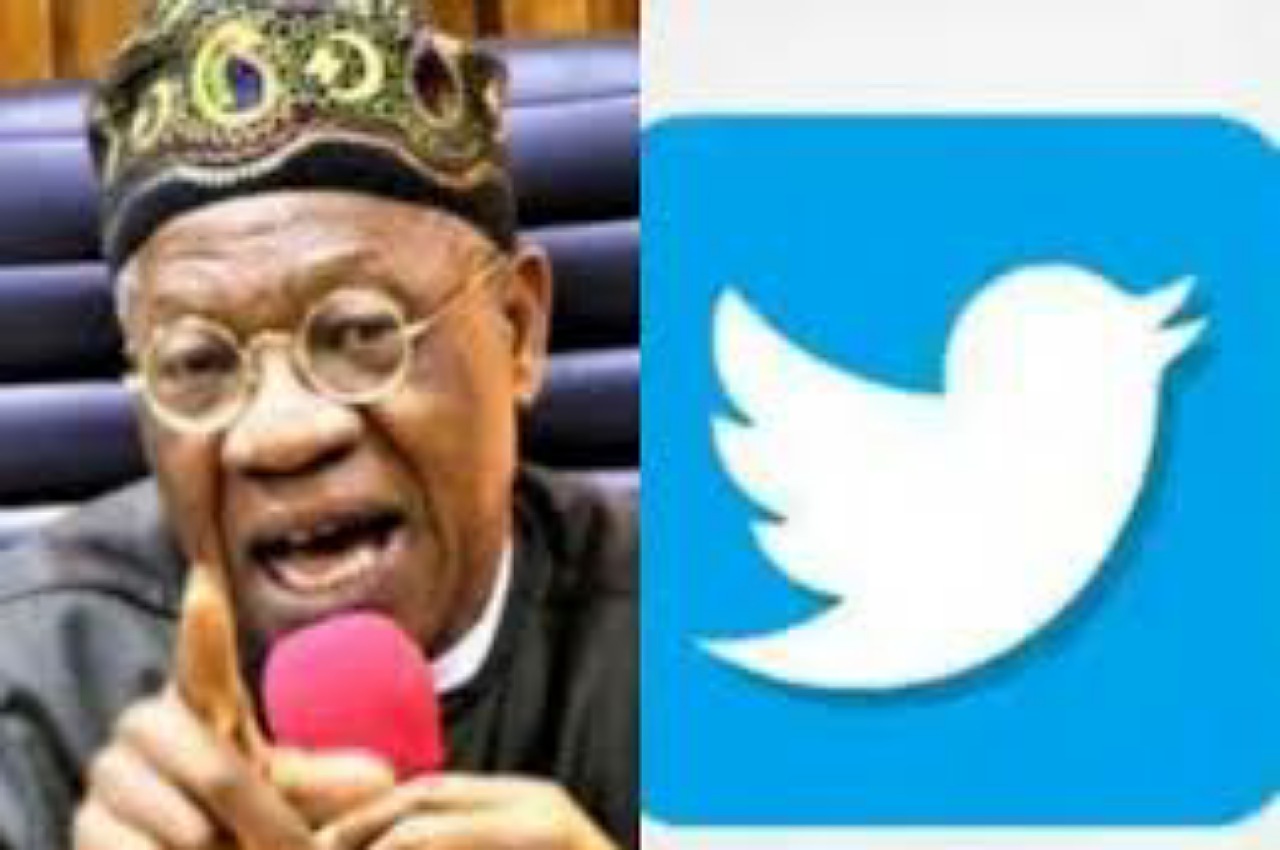 Newsie Events Media:
Following the genocidal tweet of President Buhari, which Twitter deleted pointing at violation of its rules, the Federal Government has subsequently suspended, indefinitely, the operations of the microblogging and social networking service, Twitter, in Nigeria.
Lai Mohammed, the Minister of Information and Culture announced this development through a statement by his Special Assistant on Media, Segun Adeyemi.
Earlier on, NEWSIE EVENTS reported that Twitter had on Tuesday deleted a post by President Buhari.
Buhari, who while condemning the attacks on police stations, prisons and offices of the Independent National Electoral Commission, INEC mostly in the South East region, made a 'threat' as he warned those supporting insurrection and violence in the country about his plans to shock them. He referred to the Nigerian Civil War where over 3 million Igbos were killed.
Mr President had tweeted, "Many of those misbehaving today are too young to be aware of the destruction and loss of lives that occurred during the Nigerian Civil War. Those of us in the fields for 30 months, who went through the war, will treat them in the language they understand."
Buhari's tweet ruffled feathers as he was accused of being so insensitive to have used that civil war analogy .
His critics mobilised and subsequently reported the tweet to Twitter and the microblogging site later deleted the post with a comment, "This Tweet violated the Twitter Rules".
However, Twitter's deletion of President Buhari's genocidal tweet angered the presidency.
Adamu Garba, a former presidential aspirant had condemned Twitter's stand and called on the Federal government to block Twitter from the Nigeria Internet space.
Subsequebtly, Minister of information and culture also chided Twitter for supporting insurrection in Nigeria since last October during the #EndSARS protests which ended in the destruction of lives and properties all over the country.
Consequently, in a statement on Friday, the minister said the Buhari government has suspended the activities of Twitter in the country.
The statement titled, 'FG Suspends Twitter's Operations in Nigeria', read, "The Federal Government has suspended, indefinitely, the operations of the microblogging and social networking service, Twitter, in Nigeria.
"The Minister of Information and Culture, Alhaji Lai Mohammed, announced the suspension in a statement issued in Abuja on Friday, citing the persistent use of the platform for activities that are capable of undermining Nigeria's corporate existence.
"The Minister said the Federal Government has also directed the National Broadcasting Commission to immediately commence the process of licensing all OTT and social media operations in Nigeria."
NEWSIE EVENTS MEDIA TEAM Follow Us On Twitter: @NewsieEvents, Instagram: newsieevents, Facebook: Newsie Events (Subscribe to our YouTube Page: Newsie Eventsng.