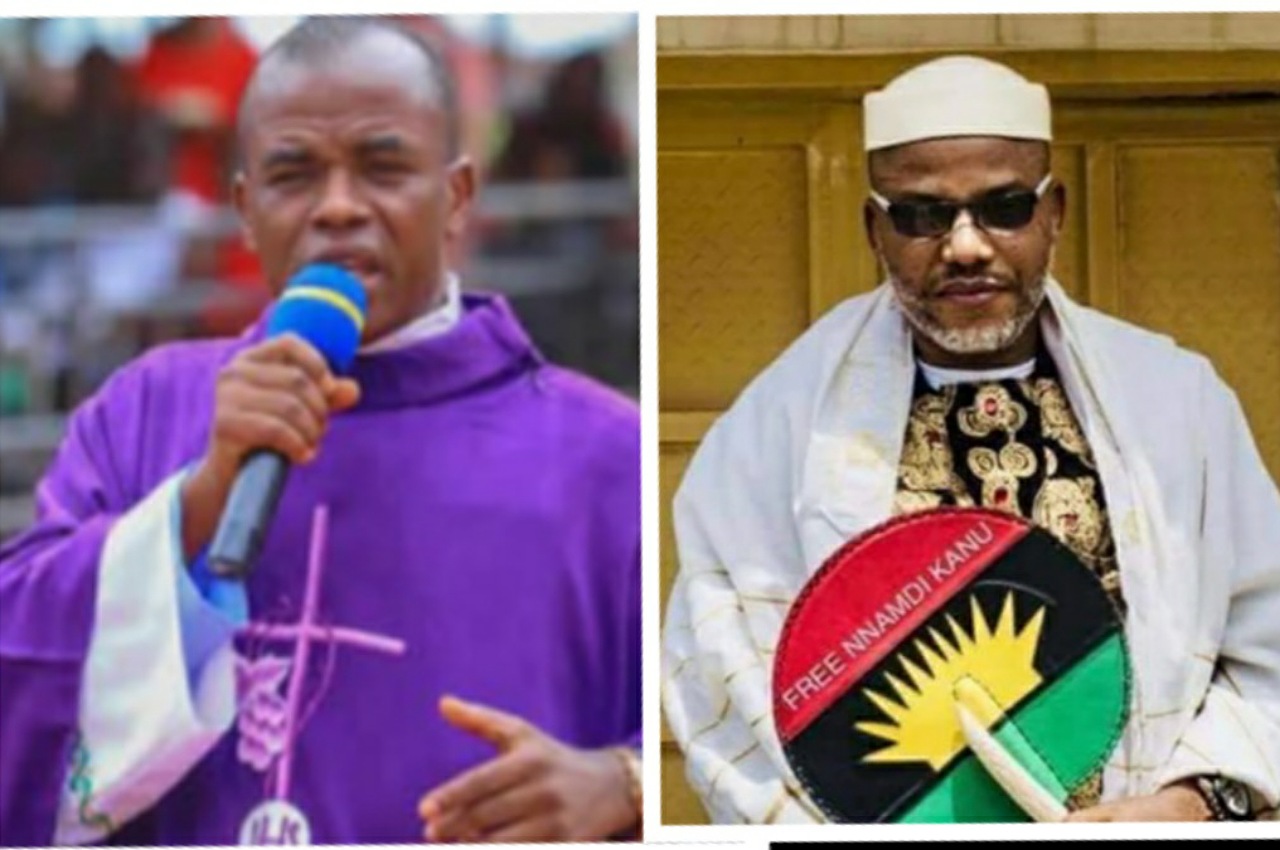 By Newsie ED:-
The spiritual director of the Adoration Ministry, Enugu, (AMEN) and Charismatic priest, Rev. Fr. Ejike Mbaka, has revealed why and who was behind his two days ordeal that has generated huge concerns by his followers and admirers.
Mbaka while addressing his parishioners at the Adoration ground in Umuchigbo Nike, Enugu, disclosed that the authorities of the Enugu Catholic Diocese were behind his ordeal. He said he was summoned by the Bishop from where he was kept incommunicado. Mbaka added that the plan was to keep him for 30 days.
On Wednesday, the news and social media was awashed with the news that the Catholic cleric was missing.
And as a result of that, there was heavy protest in Enugu over his reported disappearance.
Narrating what transpired to his parishioners, Mbaka said that a lot of issues were presented against him after which the Church leadership, led by Bishop Calistus Onaga told him that he would remain indoors for one month, a period that would allow him pray and meditate over his activities.
The priest said he requested to be allowed the opportunity to come and address his parishioners after which he would shut down, "but they said No. I also begged them to allow me send another priest to come and celebrate mass for you today, they said No."
He said Bishop Onaga upon seeing the protest over his predicament allowed him to go.
Mbaka said one of things presented against him was that he blessed Nnamdi Kanu, the leader of the Indigenous People of Biafra, IPOB.
Are you the owner of my mouth? You can't tell me who to bless? If you are not happy that I blessed someone, you have your own mouth, you can curse the person," he declared.
NEWSIE EVENTS MEDIA TEAM Follow Us On Twitter: @NewsieEvents, Instagram: newsieevents, Facebook: Newsie Events (Subscribe to our YouTube Page: Newsie Eventsng.