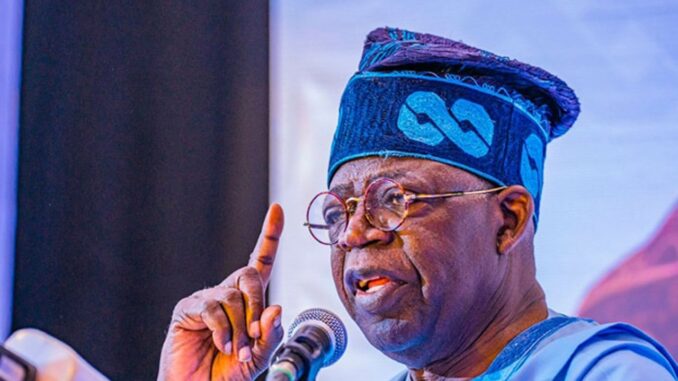 President Bola Ahmed Tinubu's led Federal Government has announced that the government can no longer bear the financial burden of universities in the country.
POLITICS NIGERIA reports that during a media briefing in Abuja on Wednesday, Permanent Secretary for the Federal Ministry of Education, Andrew David Adejo, emphasised that while universities already enjoy autonomy, they lack financial autonomy.
Adejo explained, "Whether we like it or not, the government can no longer foot the bill for universities. That is why we are pursuing private-public partnerships. The universities already have autonomy; what they lack is financial autonomy. Once they obtain it, they will be able to address this issue, and the government is actively working towards that goal."
In addition to this development, President Tinubu has instructed relevant stakeholders to ensure the disbursement of student loans by the end of the September/October 2023/2024 Academic Session.
Addressing some speculations, Adejo clarified that an inter-ministerial committee would be inaugurated next week to streamline the loan application process, aiming to provide loans to students within six weeks.
He also emphasised that the loan scheme would not solely benefit public school students, as private school students also deserve the opportunity to access the financial support.
Adejo highlighted the need to cover not only tuition fees but also other expenses, such as accommodation and living costs.
"We want to ensure that the loan scheme sustains students throughout their education. It's not just about paying tuition; it's about providing a comprehensive solution to support students in their academic journey," Adejo stated.
He further emphasised that the current act aims to learn from past mistakes, where there were more defaulters than successful loan repayments.
"You can't give someone a loan and say, pay tuition without sustaining his school. No, you have to get accommodation; even if tuition fees in public universities are free, you still pay for your accommodation and the federal government would not give you loan that will not make sure you get in school, stay in school and graduate"
"We want the current act to learn from the mistake of the past where there are more defaulters than people that paid the bill, the past is like it is a government money come and take and go, free money but that is not going to be the case with this."