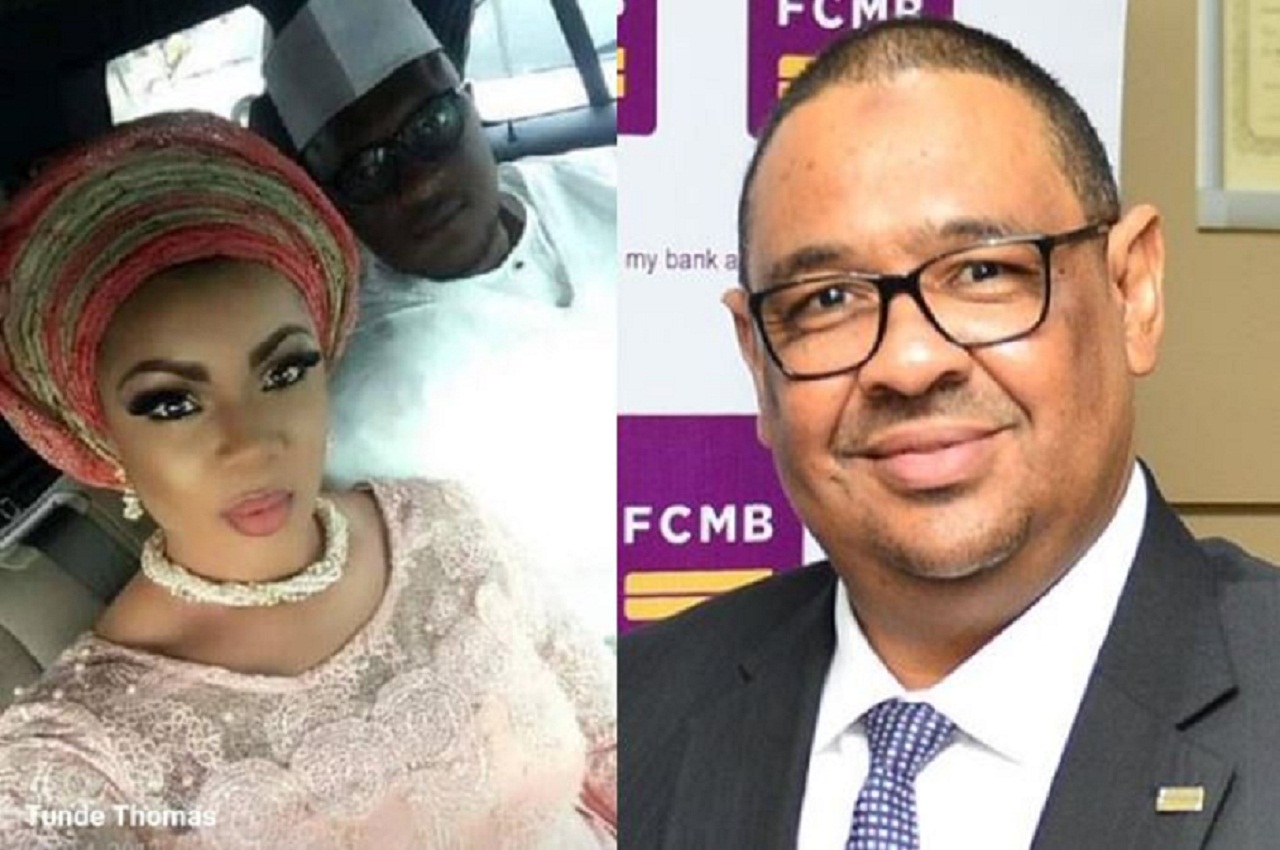 By Newsie:-
Adetunji Iromini, the Vice-President of, Renewable Energy Association of Nigeria and Founder SolarCentric Technologies, has contradicted the reports on media houses that he issued a statement on the paternity scandal involving the Managing Director of First City Monument Bank, Adam Nuru, and a former bank employee, Moyo Thomas.
According to a statement purportedly signed by Iromini on behalf of Moyo's family which went viral on social media and was published by some media houses, stated that the late Tunde was the real father of the two children at the centre of the controversy.
But, Iromini in a statement on Tuesday, denied putting out any release regarding the paternity scandal issue.
He also denied being a member of Moyo's family, adding that he only knew her, Tunde, and the FCMB boss as former colleagues.
Iromini wrote, "I have in the last couple of days been inundated with telephone calls and messages over a press statement purportedly signed by me on behalf of the Thomas family over the paternity scandal allegedly involving Moyo Thomas and the current Managing Director of First City Monument Bank, Adam Nuru.
"It is unfortunate that otherwise reputable organisations could publish the statement without properly verifying the authenticity of the purported statement. I hereby categorically state that I am not a member of Moyo and Tunde's family I did not issue such a statement."
The ex-banker said he had no idea why unscrupulous elements would use his name to spread fake news. He subsequently threatened to take legal action against any media outfit that publishes the fake statement.
"In the meantime, I have asked my lawyers to take action against media organisations that have published the tissue of lies. Members of the public are therefore advised to ignore the purported statement as it is nothing but fake news," he said.
NEWSIE EVENTS MEDIA TEAM Follow Us On Twitter, Instagram & Facebook
@NewsieEvents,I.G newsieevents, Facebook Newsie Events