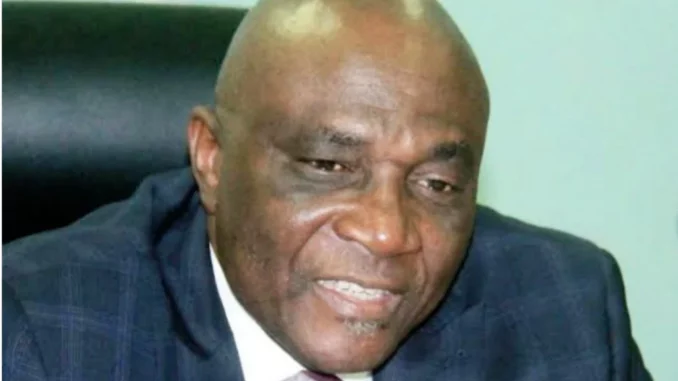 Bayo Onanuga, a spokesperson for President-elect, Bola Tinubu, has reacted to the news that the acting chairman of the Labour Party, Bashir Apapa, has asked lawyers to brief him on all pending petitions of the party's presidential candidate, Peter Obi.
Onanuga said Apapa's directive would send chills down the spines of Obi and his lawyers.
Newsieevents had it that an Abuja High Court had strengthened the grip of Apapa as the acting National Chairman of the Labour Party, LP.
The ruling of Justice Hamza Muazu of the Abuja High Court, which stands till May 19, puts in jeopardy the election petition of the Labour Party's presidential candidate.
After the court ruled that it has jurisdiction in the case filed by some members of the Labour Party, Apapa declared that he is now in charge.
He subsequently directed all the party's lawyers handling its election petition before the presidential election petition tribunal to brief him within 48 hours on the processes so far.
Apapa said that justice had taken its natural course, saying that the judge acted in line with true justice.
Against this backdrop, Apapa had written the Presidential Election Petition Court, informing it that the party was withdrawing its case.
Reacting, Onanuga described the development within the Labour Party as interesting.
Tweeting, Onanuga wrote: "Bashir Apapa, the man who controls Labour Party affairs by the order of the court, asks all LP lawyers to brief him about Peter Obi's petition within 48 hours.
"The order will send chills down the spines of Obi and his lawyers as Apapa wants all cases withdrawn. Interesting times!"