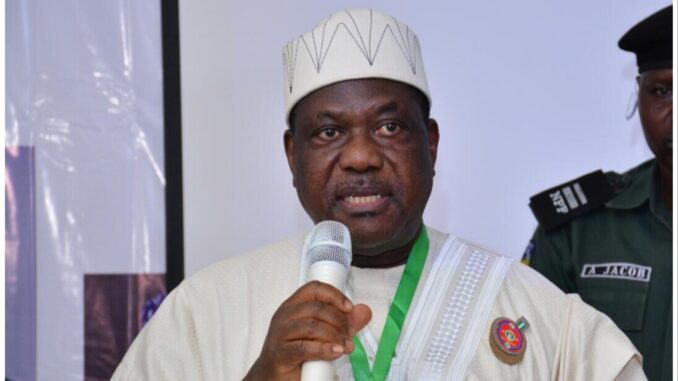 Dr. George Akume, Secretary to the Government of the Federation (SGF), has pleaded for everyone's cooperation and understanding in order to revive the flagging national economy.
NAN reports that Akume attended the 2023 Annual National Management Conference of the Nigerian Institute of Management Chartered (NIM) on Monday in Lagos.
Dr. Dapo Oyedemi, Senior Special Adviser to the SGF, speaking on behalf of Akume, highlighted that the topic was appropriate and pertinent for setting a new direction and achieving a national rebirth for the nation in accordance with the federal government's eight-point program.
He remembered An eight-point program was launched by President Bola Tinubu to boost the economy and make life more comfortable for all Nigerians.
These include food security, ending poverty, economic growth and job creation, access to capital, improving security, improving the playing field on which people and, particularly, companies operate, the rule of law, and fighting corruption.
Akume said the Federal Government was making concerted efforts in all critical sectors to get the economy up and running and deliver the dividends of democracy.
"By the theme of this year's conference, the Institute has further demonstrated that it is committed to supporting the Federal Government in achieving its drive to reposition and turn around the nation's economy.
"I can boldly tell this gathering of professional managers that the Bola Tinubu-led administration is in haste to make a mark and will not disappoint in this daunting but surmountable task.
"While we plead for more time to implement our eight-point agenda, we equally solicit the support and understanding of all and sundry to get the economy out of the doldrum ," he said.