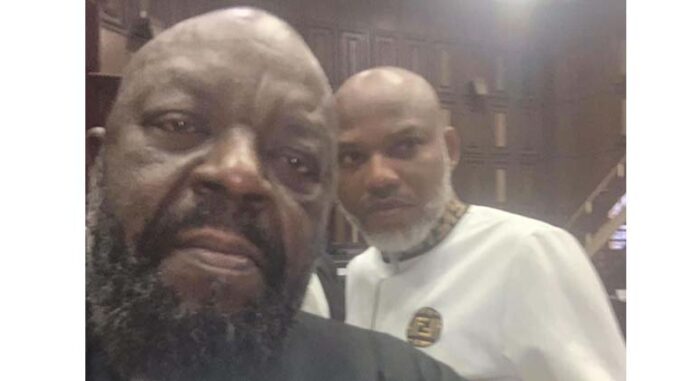 Nnamdi Kanu, the head of the Indigenous People of Biafra (IPOB), is represented by Aloy Ejimakor, a special counsel, who claims that President Bola Tinubu has the constitutional authority to halt any criminal prosecution taking place in the nation.
The IPOB leader is being held by the Department of State Services (DSS), and Ejimakor implored Tinubu to use the authority granted to him by the constitution to secure his release.
The president is able to undo the wrong committed by his predecessor, former President Muhammadu Buhari, according to Kanu's attorney.
The attorney tweeted about them on Sunday, stating that Tinubu did not need to wait for the Supreme Court to order the IPOB leader's release.
According to the Constitution, the AGF (in actuality, the President) has the authority to halt any criminal trial, Ejimakor stated.
Therefore, President Tinubu can release Mazi Nnamdi Kanu @officialABAT without having to wait for the Supreme Court to reverse the grave injustice (rendition) that his predecessor committed.
Since Kanu was detained and returned to the United States from Kenya in 2021, he is currently defending the federal government in court.