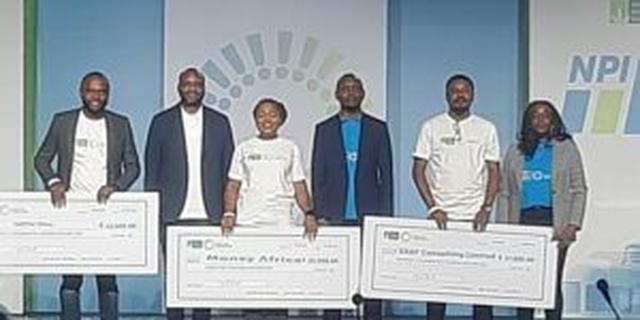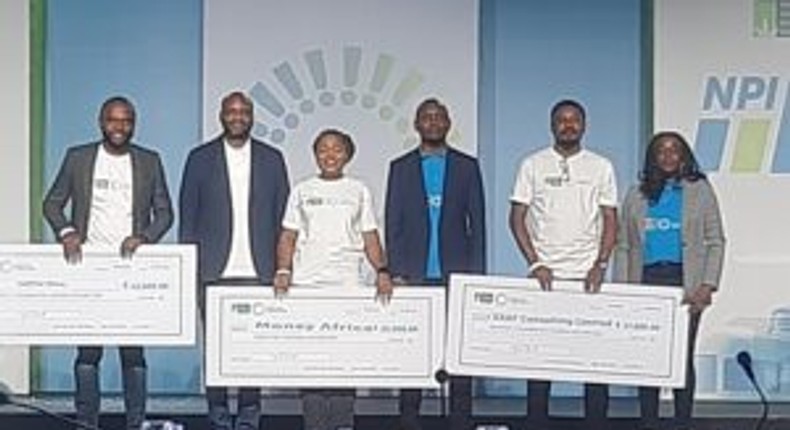 The Nigeria Sovereign Investment Authority (NSIA) has rewarded 10 Nigerian innovators with the sum of $60, 000 and equity investments at the NSIA Prize for Innovation.
The News Agency of Nigeria (NAN) reports that the innovators were rewarded at the Prize for Innovation Programme (NPI) on Saturday in Lagos.
Seven innovators- TruQ, Capsa Technology, Apace, Ya-lo, Credit-Chek, Vella finance and kobo pay won the fourth place of $5,000 and Legit Car Africa won the third place of 12,500 dollars.
Extension Africa won the second place of $17, 500 while Money Africa won the star prize of $25,000.
The programme with the theme: "Driving a Sustainable Future Through Innovation, is designed to identify innovative technological solutions developed by Nigerian tech entrepreneurs.
Aminu Umar-Sadiq, the Managing Director/Chief Executive Officer, NSIA, said the event was organised to encourage entrepreneurs.
"I think the important thing is that this event actually catalyzes what we have seen as very great ideas emanating from Nigeria and entrepreneurs to solve Nigerian problems.
"I hope that this event allows us to mobilise domestic capital long-term patience toward Nigeria.
"So, hopefully, beyond that, we are also looking at the value creation and addition that comes beyond the investment in these companies.
"The introductions they will require further polishing of their business ideas and the positioning of these companies for exits.
"We are hoping that this event will shine a light on the possibilities that our own local entrepreneurs are able to offer for solving Nigeria's problems," Umar-Sadiq said.
As opposed to giving just catch prizes, the NSIA MD said that the organisation decided to split the prizes in two components, a cash component and also an equity component.
This, he said, would allow NSIA take ownership in these businesses so that beyond just the prizes, it could actually engage with the entrepreneurs and add value to them beyond offering money.
Kashifu Abdullah, the Director-General, National Information Technology Development Agency (NITDA), said that the seed funding for startups would help position Nigeria for accelerated jobs creation in the digital economy.
"I am highly impressed with the kind of innovative ideas that I have seen today. And this shows that we have a great potential and luck in Nigeria.
"And looking at what is happening and this kind of initiative to provide seed funding for startups, it will really help position Nigeria for accelerated jobs creation in the digital economy.
"Most startups fail because of lack of financing. And according to many research, more than 47 per cent of startups fail because of lack of financing at the initial stage," he said.
According to him, NITDA has started the implementation of the Nigeria startup act.
He said, "under the act, we are to establish startup investment seed fund.
"The act says we need a minimum of N10 billion per annum but we are targeting a N100 billion so that we should be able to seed at least 1,000 early stage startup and about 400 late stage startup.
"This can help us into hitting more than 80,000 jobs in Nigeria."
Ms Oluwatosin Olaseinde, winner of the star prize and Founder, Money Africa Financial Services, who expressed joy, said the challenge of managing her finances pushed her in to finding solutions to financial literacy.
"I feel really excited. It's really nice to have put in all this work and then, here I am, the winner of this prize. I'm very grateful.
"I had a personal challenge with my money, I struggled to manage my finances, I called my friends and they had similar problems.
"Now I realised that having money is not the only thing, how do you keep that money and I noticed that it was a general problem.
"According to the research by S&P Financial Literacy survey, Africans score the least in financial literacy.
"So, I embarked on that mission. Once I figured it out, I felt like an evangelist. All I did was just to teach and tell everybody about how to manage money and make the most use of what they have," Olaseinde said.
She urged innovators to be flexible with their methods and continue to push and be focused on the goal.