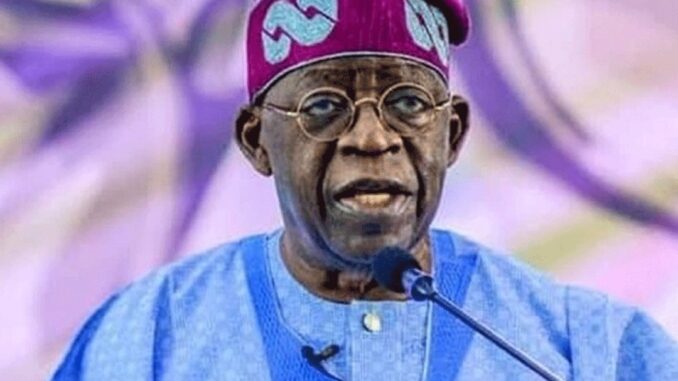 Youth Rights Campaign, YRC, a non-governmental organization has called on President Bola Tinubu to put all political office holders at all levels on National Minimum Wage.
The group has also called for an unemployment payment for young people without jobs and an increase in the minimum salary that is inflation-proof and increases to N200,000 per month without layoffs.Later, the group said that all political officeholders required a pay drop and that the federal government's rejection of a 14% pay increase was insignificant.
The National Coordinator, Michael Lenin, claims that this denial ignores the obvious fact that President Tinubu and all political office holders already receive enormous salaries and allowances, in addition to other stupendous privileges they enjoy, at a difficult time in the country's history when workers and poor Nigerians have been told to tighten their belts and make sacrifices ostensibly for the good of the country by tolerating severe attacks on their living conditions.
"He who comes to equity must come with clean hands. President Tinubu cannot ask all Nigerians to tighten their belt and sacrifice while he continues to live the life of opulence associated with the office of the Presidency.
"If as the proponents of the increase in the salaries of political office holder have argued, President Tinubu is also affected by the difficult economic situation that has affected the livelihood of poor Nigerians then it is only logical that he does not earn more than the people he leads.
"It is unacceptable that, while President Tinubu and the first family is fed and clothed by the nation's resources, the people he leads spend at least 85% of their monthly income on food consumption hardly leaving anything for clothing, shelter, relaxation and other necessities.
"It is for this reason that we of the Youth Rights Campaign (YRC) demand that President Tinubu and all political office holders at all levels should be placed on the National Minimum Wage. We also demand an inflation-proof increase in the minimum wage up to N200, 000 per month without retrenchment and an unemployment allowance for young people without a job.
"Given the rapidly worsening economic situation, we urge the Nigeria Labour Congress (NLC) and the Trade Union Congress (TUC) to demand that negotiation over a review of the minimum wage should start immediately. Workers who have been reduced to paupers and have been walking to work since subsidy removal three weeks again cannot wait till February next year before receiving a pay rise.
"With planned introduction of tuition and increase in electricity tariff, workers living cost is bound to crash further. A pay rise for workers is a matter of life and death.
"In addition to rejection of the planned hike in school fees and electricity tariff, Labour must demand that government agrees to increase minimum wage to N200, 000 right now and adequately fund public education at all levels.
"However, it is important they must be prepared to call for actions like mass rallies, protests and strikes to push for these demands and ensure that such a new minimum wage regime is implemented not only by the federal government but also the state governments and private sector bosses.