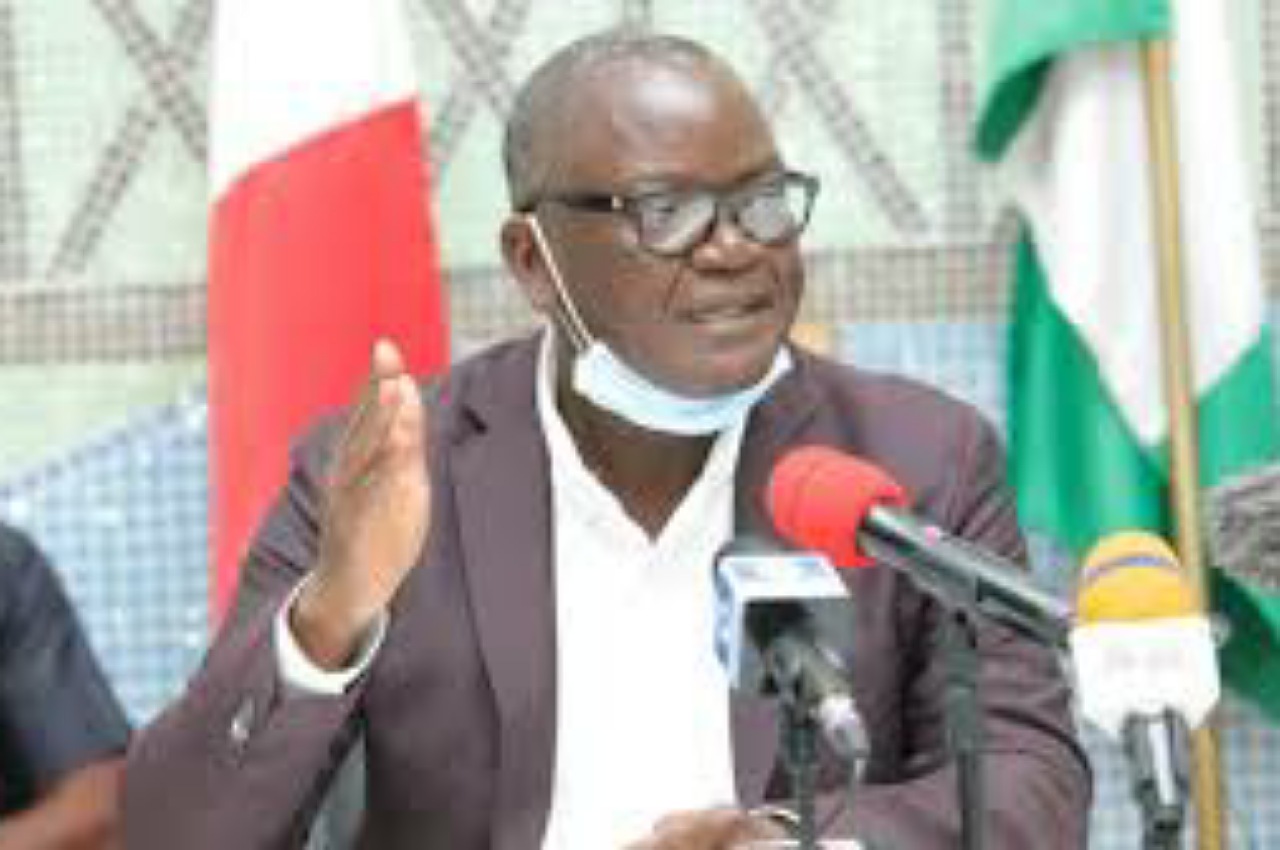 By Newsie ED:-
Governor Samuel Ortom of Benue State has decried the federal governmen's loud silence on the criminal activities of Fulani Herdsmen
Ortom, while speaking at an event during the week wondered why the government can not adopt the ranching method of rearing cattle if they could accept the Presidential system of government from the same America.
He urged the FG to emulate the plan as it brings positive results to his state.
Speaking further, the governor condemned the attitude of the FG for arresting people opposing Herdsmen.
He cited an instance when the presidency was Swift to respond to a seven-day ultimatum issued by Western state governors but failed to condemn massacre carried out by same armed herders.
On another occasion. a Northern group had threatened to assemble Fulanis from different parts of the continent to occupy the country, claiming they own Nigeria, and the President did not react but could defend them always, Ortom noted.
Ortom also pointed out on the attempt to arrest of Sunday Igboho, whose only alleged "çrime" was only to protect his endangered community from the marauding killer herdsmen.
He reminded the Presidency that the World's Terrorist Index has described Fulani as the fourth terrorist group in the world and queried why the government has not proscribed them.
The Governor further demanded to know the crime of the Indigenous People of Biafra (IPOB) that brought about their proscription while the rampaging armed Fulani herders are left to be roaming freely, causing pains and agony in the lives of the people.
"Federal government has gone ahead to ban IPOB why can't they ban (Herdsmen)?
What did IPOB do and they went ahead and ban them? This one that the Herdsmen are taking up everywhere under the watch of the presidency and they are not saying anything"
He, however, blamed the people who have become too scared of being arrested by different crime agencies allegedly being used by the Buhari's led administration to hunt perceived enemies.
"When you talk they'll come after you. Some people are afraid of this country. Because when they talk EFCC will come after them. ICPC will come after them. Security agencies will come after them. They did that to me and I went to court against them and I won. They tried to impeach me but by the grace of God, I survived it."
Ortom, finally, urged the president to act fast to check the excesses of the Herdsmen otherwise everyone would be consumed by its negative outcome one sudden morning.
NEWSIE EVENTS MEDIA TEAM Follow Us On Twitter: @NewsieEvents, Instagram: newsieevents, Facebook: Newsie Events (Subscribe to our YouTube Page: Newsie Eventsng.